Hello, lovelies~ The weather in Jakarta has been so hot lately, hasn't it? My lips feels so dry that it even cracked. Never an attractive look, wouldn't you agree? Hoping to fix the dry, cracked lips, I tried out Lucas' Papaw Ointment that I bought a few months ago.
I have been hearing people rave about this product for years on end now and it sounded like a miracle in a tube. I thought to myself, "Why not try it?" The ointment comes in a red plastic squeeze tube that has a twist off cap at the end. It was sealed with aluminium foil, but I opened it already.
The ingredients consisted of fermented Carica papaya combined with petroleum jelly as a base and potassium sorbate as the preservative. It doesn't specifically say what Carica Papaya is good for, aside from moisturizing the skin and being antibacterial. I don't know what component in the Carica Papaya that does this.
The texture of the ointment is on the
greasy side
, almost similar to Vaseline. There is a slight
unpleasant scent
to me, but it wears off after a few minutes of applying it on my lips. Despite the greasy finish, it
sinks into my lips
within
10-20 minutes
, leaving my
lips smooth
and ready for any lipstick application.
As much as I want to love this product for my dry and cracked lips, I can't. It just
doesn't work in 'healing' my cracked lips
. It
works great as a lip primer
for me, but not for miraculously vanishing those lips of mine that looks like the Sahara desert (sometimes). I do, however, love this to
moisturize my dry cuticles
on my fingers.
Overall, I prefer using this as a
pre-lipstick treatment
to soften and smooth out my lips. I would apply it before applying my face primer and blotting it once before applying lipstick.
My lips love shea butter
for moisture compared to this papaya-infused petroleum jelly. Plus, I would rather spend Rp 30,000 for a stick of petroleum jelly compared to nearly Rp 100,000, ingredients-wise.
What about you? Have you tried this infamous ointment from the down under? Let me know in the comments below what you think about it. Thanks for reading and until then, I'll see you later~
Lucas Papaw Ointment
Rp 95,000/ 25 grams
Available at TWL Cosmetics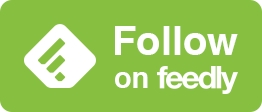 © Diary Of A Product Junkie (Stephanie Nangoi) All Rights Reserved.