Hello, lovelies~ My last review for the Creme Simon skincare bundle that I got last month is their sunscreen. The weather has been hot lately in Jakarta, my combination skin turned dry. Weird. I thought it would oilier, but it got dry and has several flaky skin on my face. As I am writing this now, the weather has cooled down because of the clouds obstructing the sun, but still gonna use sunscreen, of course.
The sunscreen from Creme Simon is pacakged in a squeeze tube that has a twist off cap. As with almost all Creme Simon products, they have a gorgeous white box that is embossed with flowers and leaves. It just feels girly and chic for me.
On the sides of the box are the usual climate indicator pictures and the complete list of ingredients for the sunscreen. The sunscreen uses a combination of chemical sunscreen (Ethylhexyl Methoxycinnamate) and physical sunscreen (Zinc Oxide) for sun protection. There is dimethicone present in the sunscreen along with fragrance, so those with sensitive skin may have to be careful as it can trigger some skin reaction if you are the unlucky few. As for the flower extracts and fleur complexes, they're just bells and whistles to me.
The squeeze tube packaging is slim enough to be placed inside a makeup bag without taking too much space. It is travel friendly as it is still within the LAGs rules if you were to travel without any check-in luggage.
The consistency of the sunscreen is similar to a lotion and surprisingly light, despite its high SPF content. I usually encounter heavier consistencies in SPF 50 sunscreens that they're almost cream-like in texture. I like that is blends effortlessly into my skin and dries quite fast without leaving a greasy or sticky finish. There is a slight buttery floral scent as I applied this to my face, but it fades within a few minutes (thankfully).
Overall, I enjoyed using this sunscreen as it protects my skin from the dangerous UV rays, but without any of the greasiness or stickiness of a high grade sunscreen. However, if you have dry to very dry skin, I would recommend using a moisturizer prior to applying this sunscreen because it isn't too moisturizing on its own. As for you oily skin type girls, you can just apply this straight after your usual serum/essence/what have you if you wish.
Have you tried any skincare products from Creme Simon? Let me know in the comments below what you think of them. Thank you to Sephora Indonesia for providing me with these products for review. Thanks for reading and until then, I'll see you later~
Creme Simon Daily Defense UV Protector SPF 50
30 ml / Rp 677,000
Available in Sephora Indonesia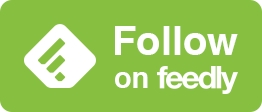 © Diary Of A Product Junkie (Stephanie Nangoi) All Rights Reserved.