Hello, lovelies~ We have less than six months towards 2016! I wouldn't say time flies for me because it didn't. :D I want to share my current beauty favorites with you, here they are~ Oh, click the names of the products to go to the full blog post review.
I have sensitive skin that is particularly fussy when it comes face to face with fragrance or perfume. This moisturizer offers a lightweight formula without being sticky or greasy.
My favorite deep moisturizer or sleeping mask of all time! I have yet to try their new formula/packaging, but this one calms any redness I have and cools my skin down.
A skincare brand that is developed by a good friend of mine from med school, it gives a non sticky finish and provides antioxidants to help repair your skin.
3. White Formula UV Protective Gel with Hyaluronic Acid SPF 50 PA+++
I bought this last December at Watsons Singapore because I was always curious to try out sunscreens. Even though it says gel, the formulation is targeted towards people with dry to combination skin as it is moisturizing and non sticky.
4. Rimmel Stay Matte Long Lasting Pressed Powder
Just when I thought Maybelline Dream Matte Powder is the one true mattifier for my T zone, Rimmel came and prove me wrong. This is a strong contender for first place in terms of keeping my skin shine-free. I already have that queuing to be reviewed.
5. Real Techniques Expert Face Brush
Densely packed, the bristles gives a seamless, almost air-brushed like finish to the skin when paired with a liquid foundation or BB cream. This is the one brush that I am thinking of getting a backup, in case this one decides to off itself one day. Let's hope not.
6. Laneige Snow BB Soothing Cushion SPF 50 PA+++
IF you can't find the white pact in the photo, it's because it has been placed inside the Etude House pink cushion. Mine broke and luckily, it fits into the EH cushion. This is the only BB cream that does moisturize and not cling to the dry patches of skin when I'm using retinoic acid.
I am currently trying out Creme Simone, so be sure to stay tune for that review in the near future. What is you current beauty favorites? Let me know in the comments section below and until then, I'll see you later~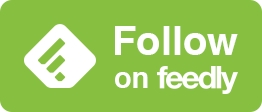 © Diary Of A Product Junkie (Stephanie Nangoi) All Rights Reserved.