Hello, lovelies~ It is the last day of the long weekend because of Idul Fitri here in Indonesia, so I am still in a holiday mood since last Friday, hence the absence of a blog post, lol. To start off the working week, here is a review on Creme Simon's bestsellers, the Creme Universelle.
The cream comes in a chic white box with an illustration of a woman on the front of the box. There is an ingredients list along with the information of the cream.
One of the information is regarding the climate where you live. The cream provides a lightweight consistency and a richer consistency to be used in a colder climate. As we are in Indonesia, where it is hot and humid, the lightweight cream consistency becomes a popular option.
Claiming to be a multi purpose cream that can be used to moisture different areas of the body, it does contain a blend of moisturizing ingredients including glycerin, squalene, and shea butter. It is free from alcohol, silicone and parabens. As a preservative, it uses tocopheryl acetate along with others such as disodium edta, and citric acid. It contains fragrance and other fragrance ingredients such as linalool, coumarin, limonene, and geraniol.
The cream is packaged in a squeeze tube with a rose gold twist cap. It is small and slim enough to fit in my makeup bag to bring on the go. So far, I haven't had any accidents of it spilling in my bag.
When squeezed out of the tube, it reveals a white lotion-like consistency that sinks into the skin quite fast. The cream has a shea butter scent with hints of flowers that tends to linger for some time after application. I use it for my cuticles and it managed to keep them moisturized.
Unfortunately, my sensitive facial skin couldn't stand the fragrance, so it broke me out, but it did moisturize my skin and even feels soothing after I use retinoic acid. Despite its moisturizing properties, it doesn't feel heavy or sticky on my T zone (I have combination skin).
However, if you don't have sensitive skin or any sensitivity towards fragrance, fret not! It will less likely break you out like it did on my face. :)
What do you think about this universal cream from Creme Simon? Let me know your thoughts about it in the comments section below. Thanks for reading and until then, I'll see you later~
Creme Simon Creme Universelle
Rp 677,000 / 30 mL
Available in Sephora Indonesia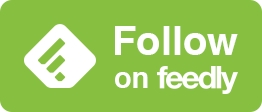 © Diary Of A Product Junkie (Stephanie Nangoi) All Rights Reserved.