Hello, lovelies~ Remember the Parisian skincare I posted on my Instagram account a couple of weeks ago? Well, it's time to review them one by one. I won't bunch them all in one post because it will be one heck of a long post.


Creme Simon has hit Indonesian shores and is now available in Sephora. I received these for review purposes (thanks a bunch, Sephora!), so let's get started with reviewing the toner, shall we?
The box has a white and rose gold color theme, along with leaves embossed on the sides of the box. Despite its simplicity, it actually looks chic. It has the information of the product along with the ingredients printed on the sides.
There is a climate indicator, so you can see whether it suits the climate you are currently in. The far left is hot, the middle is humid and the far right is cold climate. This face mist suitable for all types of climate.
The toner contains a combination of
humectants
(pentylene glycol, glycerin) and
emollients
(PEG-6 Caprylic/Capric Glycerides) which are moisturizing ingredients. It uses sodium citrate as the
preservative
. There are still
fragrance
(linalool, limonene, coumarin, benzyl salicylate) present, so sensitive skin may have to be aware of it. There is a blend of
flower extracts
, such as iris, jasmine, and rose.
The bottle has a rose gold colored cap, making it look classier than the outer box packaging. Being named toner mist, it can be used as a toner, face mist or to set your makeup.
I have been using it as a face mist for those hot days we have been having in Jakarta lately. It feels so refreshing afterwards! Unlike other spray that only gives water, this has humectants to give moisture to the skin. It gives off a floral scent that disappears within a minute or two after spritzing. There is no sticky finish on my skin after I spritz this on my face.
Overall, I enjoyed this face mist, especially with a hydrating property and ingredients. It is free from alcohol, silicone and paraben for those who are wary of those ingredients. I am wary of the presence of fragrance because of my sensitive skin, but luckily it didn't trigger any reaction on my skin so far.
How about you, lovelies? Have you tried this face mist from Creme Simon? Are you thinking of trying it out? Let me know in the comment section below. Thanks for reading and until then, I'll see you later~
Creme Simon Brightening Dermo-Hydrating Toner Mist
Rp 587,000
Available at Sephora Indonesia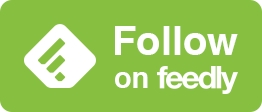 © Diary Of A Product Junkie (Stephanie Nangoi) All Rights Reserved.