Hello, lovelies~ It has bee a while since I blogged about planners and stationery. I have went to try a couple of planners here and there since the last I wrote a blog post on my planner. Today, I want to share my thoughts on a planner that is currently making its way to the top in the planner realm, the Webster's Pages Color Crush Planner.
Originating from USA, this planner (complete with inserts) is priced at USD 34.99 without shipping. I have been wanting to get my hands on them ever since March, but since I lived on the other side of the world, shipping (and customs!) is a special kind of pain I don't want to deal with. Luckily, there is a store here that has (limited) stock of this planner.
The planner comes in a box that has light brown circles printed on it. I prefer those that comes in its own box, so I can keep safe in storage when I'm not using it. The box has slight bumps that may have happened during shipping, but it's fine.
Inside the box, there is a sheet of vellum paper with the word 'Hello' inscribed on it. I've always has an attraction towards gold foiled words on vellum. It just feels and looks classy to own.
The color I chose for my planner is light pink, which shows up having an orange undertone on my camera. It is more pink than orange in real life, I promise. The planner uses split leather for its material inside out. The Webster's Pages logo can be seen on the bottom part of the planner's spine, printed in gold.
There is a clasp to hold all the inserts together and keep the planner from opening, of course. The strap is longer than any of the planner I've owned, which means it can be filled with more inserts~ Dangling from the strap is an inspirational tag that differs on each planner color. Mine says ' Love Today', which is so important to me since I tend to live in the future, usually a month from now.
This is a personal size planner, which fits 3.75" x 6.75" paper inserts inside it. When I open the planner, there is another vellum paper with gold foiling quotes that says 'Today is a GREAT Day'. It also has a cardboard protector so the rings won't bump on the sides of the planner, leaving indentations. On the left is a secretarial pocket with three slits that fit most of my project life cards and paperclips. I like that the planner lies flat unlike my small lilac Kikki K.
There are six rings that are gold in color and all of them were tight when I received them. Look at those glistening in the sun.
One of the reason I wanted to get this planner in the first place is because of their inserts. I saw them on the web last March and fell in love with the pictures. Similar with the inspirational tag before, the inserts (dividers) differs in each planner color. The light pink inserts has a bokeh theme for the tabbed dividers.
In the 'Write Down' section, it gives you space to write down your thoughts, ideas, and dreams. There is a small typewriter in the bottom right that just looks simple, but classy and nostalgic.
'Memory Keeping' section pretty much explains itself, where you can keep your precious memories to look back in the future. The color theme is light teal with a hint of orange on top and half a camera on the bottom of the page. I love the camera so much that I went and bought the paper from Webster's Pages.
For the lister in me, this planner has a 'Lists to Love' section. There is a weekly menu, shopping list, to do list, monthly goals and planning list. The stripes looks like washi tape, huh?
As for the second last section, it is the 'Staying Inspired' section. It is filled with three beautifully designed paper that I am thinking to laminate one of each to make a bookmark to mark my weekly section.
The last tab is the calendar section, which houses the monthly and weekly view. Each month has their own tab to make it easy to flip through to the specific month. The monthly dividers is printed in script with gold foiling detail. As if there isn't enough pictures, there is a list at the end of each month to remind you of important dates.
The weekly view is right after the monthly section, which is a week on two page spread. Nothing special in terms of layout, but I am loving the thickness of the paper. It was a 120 gsm paper, so writing in gel pens won't bleed through. I'm a heavy gel pen user, by the way.
At the back of the planner, there is another quote in gold foiling that says 'She designed a life she loved'. There are details on Webster's Pages underneath that quote. There is a vinyl pouch, which I am planning to use to hold pictures or stickers.
The last feature in this planner is a notepad attached to the back of the planner with one pen loop on its side. One thing that concerns me is the size of the slit to slip in the notepad. It is a wee bit small for my liking, but I don't often use notepads, so it won't bother me.
It comes with a clear, gold polka dot page marker that has Right Now inscribed on top of the tab. This is one of my favorite things to have in a planner because it can function as a reminder for me when I open my weekly spread. Stick a note there and voila~ Easy reminder.
There are two sheets of stickers that comes with the planner. It has variations of everyday objects and emotions, so it can be useful for my monthly spread.
Wow, that is a LOT of photos. Still with me? Well, I'l just wrap up this review, then. Made with split leather, I love the smooth and squishy feel to the planner. However, I am slightly worried how this will fare in the long run if I were to carry it in my bag.
The long strap is very much appreciated, especially to those having everything in one single planner. because this can fit a lot of inserts. I like that it comes with a vinyl pouch and transparent flyleafs for the dashboard. The leather is soft, so be sure to pack it in a dust bag when you're travelling with it, unless you want indentations as part of your decoration, lol.
Leave me your thoughts on this planner, be it positive of negative ones. I would love to read them. Thanks for reading and until then, I'll see you later~
Webster's Pages Color Crush Planner in Light Pink
Rp 655,000
Bought at Made With Love store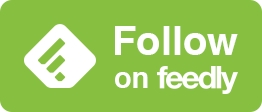 © Diary Of A Product Junkie (Stephanie Nangoi) All Rights Reserved.