Hello, lovelies~ I posted a photo of a vitamin C serum that I have been using lately, asking if you know the name of the brand.

As promised, I have a review on that said vitamin C and the brand name is Votre Peau. What makes me excited about this is that it is my friend's skincare line, dr. Kevin Maharis, BMedSc. I went to med school with him back in 2003 until we graduated five years ago. He also has his own clinic called Maharis Clinic, but I'll tell you about that in a different blog post, yeah?
Onto the vitamin C serum, it has one of the most adorable illustrations on the box that I have ever seen in a local brand. I just immediately want lemonade with ice to drink right now. There is a list of ingredients on the side of the box as well.


The source of vitamin C in this serum is Magnesium Ascorbyl Phosphate, which is a type of vitamin C that is water stable and light stable. This means that it doesn't degrade (gets destroyed) as fast as other types of vitamin C inside the bottle. This serum uses Disodium EDTA as the preservative in place of the conventional parabens. Thickeners and solvents are also used to make the consistency of the serum right.


Inside the box is an opaque pump bottle with a sticker label complete with the product's information. I love that dr. Kevin uses pumps instead of jar because you know how I am with double dipping even with clean fingers, lol. It also helps keep the Vitamin C out of air exposure, hence keeping the freshness for a longer period of time.


The serum has a gel-like consistency that sinks into my skin quite fast. It leaves no greasy residue behind, not even slight stickiness. It is a transparent gel without any overwhelming scent. Unlike any other vitamin C serum I've tried in the past, I didn't break out from this one.


Unfortunately, I don't have a before after photo for comparison as my skin is behaving lately and gave no acne. I do feel that my skin texture is smoother and softer after around three weeks of using this serum. It has no fragrance, so it is suitable for my sensitive skin. I'll update this post once I have acne :))

What do you think of this serum, lovelies? Have you tried it? Let me know in the comments what you think about it. Thanks for reading and until then, I'll see you later~
Votre Peau Vitamin C Serum
Rp 180,000
Available at @votre_peau (Instagram)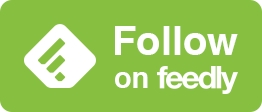 © Diary Of A Product Junkie (Stephanie Nangoi) All Rights Reserved.