Hello, lovelies~ A few weeks ago, I posted on my Instagram account about one of my favorite brands in the body care category, which is none other than Soap and Glory. I first discovered this brand during one of my trips to Singapore back 2012 and got myself their
hand cream
.
I have been wanting to try their other products, but since I always travel without extra luggage, I can't carry any liquids over 100 ml. I know that sounds like a stupid reason, but the truth is the truth, yo. :)
Imagine my excitement when I found out that Soap and Glory is already available in Sephora Indonesia. As soon as I reached the shelf, I just wanted to bring each product home. I'm sure they'll be happy sitting on the shelf in my bathroom.
Fortunately, I received three items from Sephora Indonesia for review purposes (thank you!), so I'll be reviewing each of them in this blog post. It's gonna be a lengthy post filled with pictures, brace yourselves. :)
Soap and Glory Clean On Me
Packaged in a 500 ml pump bottle, it is convenient to dispense while in the shower, especially with slippery hands. No more fussing to open twist off bottle caps! I used this only during the night time because its scent (somehow) luls me to sleep.
The consistency of this shower gel is
creamy
, almost like a lotion when it's pumped right out of the bottle. It produces enough lather, but doesn't dry out my skin because of the additional moisturizer. One of the best things I like from this shower gel is the
girly
,
floral
, and
citrusy
scent dubbed as the Original Pink.
Soap and Glory Flake Away
Truth be told, I wasn't too excited with this product until the moment I caught the scent. It is almost similar to the Clean on Me shower gel, but more citrusy. I love it! Using
sea salt
and
peach seed powder
as the main exfoliants, it scrubs away all the dry, flaky skin on my shins and elbow.
This section should be titled revisited because I have reviewed it a long time ago
here
. This could very well be one of my favorite hand creams because of the
Original Pink scent
. It's sweeter than Clean On Me, so it lifts my mood whenever I needed a pick-me-up. Its
non greasy finish
is why I love it, too.
I'm waiting for
next month
to purchase the
Soap and Glory Righteous Butter
as I've exhausted my skincare budget for this month. I'm sure that it would be awesome as the name implies. In the mean time, I will be enjoying these products and their sweet citrusy floral scent. Have you tried any products from Soap and Glory? Let me know in the comments below and as always, I'll see you later~
Soap and Glory Clean on Me Shower Gel
Soap and Glory Flake Away
Soap and Glory Hand Food Hand Cream
prices to be updated soon
All available in Sephora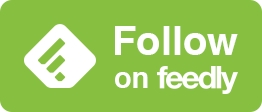 © Diary Of A Product Junkie (Stephanie Nangoi) All Rights Reserved.