Hello, lovelies~ As much as I love Rachel K's CC cream, I do love trying out other CC creams from different brands. Honestly, I don't find any difference between BB creams and CC creams so far, except for the Korean CC creams that is white. Those change colors and tend too be to light for my skin tone.
I found a CC cream a few weeks ago when I was shopping for groceries at Carrefour. It is from Hada Labo, a well known Japanese drugstore brand that boasts its fragrance-free products, which my skin likes. Without giving it a second thought, I bought it out of curiosity at Rp 70,000 (I forgot exactly how much).
The outer box has a reflective packaging and has all of the ingredients listed on the back. Inside the box, there is a white squeeze tube with a twist off cap at the end. The tube reminds me of the BB cream from Skin Aqua. I like how small it is, so it can fit into my makeup bag without any trouble whatsoever.
Titanium dioxide and ethylhexyl methoxycinnamate is used as a sunscreen ingredient to ward off any UV rays. A combination of dimethicone, simethicone, and silica is used to create a smooth finish to the skin. As for the whitening ingredients, niacinamide and arbutin is used. To lock in the moisture, the CC cream uses paraffinum liquidum or mineral oil. However, it also contains talc to absorb any excess oil on the skin, so it balances each other out, I guess. It also contains sodium hyaluronate for the moisturizing ingredient. As for preservatives, it uses propylparaben, methylparaben propylene glycol, and diazolidinyl urea.
I bought the shade Elegant Beige, which is the darker shade out of the two available. It has a yellow undertone that isn't too overwhelming. It conceals the redness on my cheeks, chin and on the edges of my nose naturally. I applied it with Real Techniques Expert Face brush because it gives a seamless and natural finish.
The CC cream doesn't feel heavy on my face and it gives a satin finish, in between dewy and matte. I like that it doesn't cling to the dry areas on my face. I know some BB or CC creams exaggerates the dry patches of skin on the face, despite it having a moisturizing property. It doesn't quite cover up my post acne marks that well, but it was only one layer in that picture.
The CC cream has an average oil control of around 2 hours on my combination skin. I always seal it with powder afterwards to ensure its longevity. I have been wearing it almost everyday now and I am thankful that there is an affordable drugstore CC cream in Indonesia.
Have you tried this CC cream from Hada Labo? Let me know what you think about it in the comments below. Thanks for reading and until then, I'll see you later~
Hada Labo CC Cream Ultimate Whitening Elegant Beige
Available at Carrefour, Guardian, Watsons
around Rp 70,000 - Rp 80,000
25 grams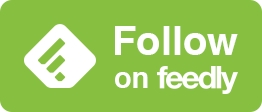 © Diary Of A Product Junkie (Stephanie Nangoi) All Rights Reserved.