Hello, lovelies~ I am currently weaning off my retinoids, so I am looking for a moisturizer to use at night. After a long and tedious search, I opted to try a local brand called Bless that has helped treat my problematic acne skin back when I was in junior high. They have a range specifically made for sensitive (or so they claim), so I tried it out.
The box has a white and light blue theme, complete with the ingredients and information of the product. There is also an expiration date printed on the back of the box, precisely on the corner bottom right. The moisturizer is placed inside a squeeze tube with a flip cap on the end.
While there is no general consensus of sensitive skin in dermatology, it is usually specified as having no fragrance inside the product. The moisturizer boasts its suitability for sensitive skin, so let's check out the ingredients.
I skimmed the ingredient list and found that it is indeed fragrance-free, yeay! Right after the solvent and emulsifier (isohexadecane, steareth-2, steareth-21, sodium gluconate), it has emollients that moisturizes the skin (isononyl isononanoate and ammonium lactate). To make it the skin smooth to the touch, it utilizes the role of silicones (cetearyl dimethicone crosspolymer, decamethlycyclopentasiloxane, and cyclohexasiloxane). To add more moisture to the skin , it adds humectant (glycerin and sodium lactate) that helps draw moisture from the environment into the skin. Since there is a mix of emollients and water, there is carbormer to prevent liquids and solids from separating. There is sodium hydroxide to keep the pH in the right range. Allantoin is added to this moisturizer maybe as a skin softening agent as that is how allantoin usually works. As for the preservatives, it uses disodium EDTA, diazolidinyl urea, methylparaben, and propylparaben. For my sensitive skin, it is suitable as it is absent from any fragrances and essential oils.
There are no colorants as well, which is always a plus in my book. I never quite understood the point of dyeing the creams aside for aesthetic purposes. The lotion is white with a slightly runny consistency, just slightly. It blends easily without dragging my skin and sinks in without a heavy feeling of greasiness afterwards.
I have used it for around two to three weeks and my skin loves it. There are no current acne, redness, or itchiness when I use it. It kinda reminds me of the Clinique Dramatically Different Moisturizing Gel, but less greasy. Have you tried this moisturizer from Bless? Let me know in the comments what you think about it. Thanks for reading and until then, I'll see you later~
Bless Facial Moisturizer For Sensitive Skin
Available in most drugstores and supermarket (Guardian, Century, Bless counter, Carrefour, etc)
Rp 70,000 for 40 grams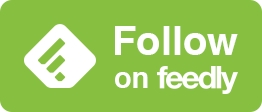 © Diary Of A Product Junkie (Stephanie Nangoi) All Rights Reserved.