Hello, lovelies~ The other day I was decorating my planner pages when I thought of printing a new insert. I know, it's been a
new hobby
since January, creating inserts for my planner despite my lack of creativity and
collecting every sticky note
there is known to mankind. I made a watercolor design for personal size planners (or A6 sizes).
I mentioned on my Instagram (@snangoi) that I would put it up on my blog as soon as I figured out how to make it print on an A4 size paper. Well, that didn't go too well. I don't know how, so to print this, make sure to cut the paper to A6 size before feeding them into the printer.
I only made one size since I don't really use an A5 planner, sorry! Feel free to share this to your friend and please, don't sell them on your online shop. Okay? If you use them in your planner, please tag me on Instagram (@snangoi) and use
#doapjplans
so I can see all of them. Thanks for reading and until then, I'll see you later~
This work is licensed under a
Creative Commons Attribution-NonCommercial-NoDerivatives 4.0 International License
.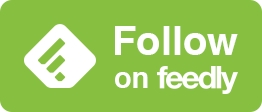 © Diary Of A Product Junkie (Stephanie Nangoi) All Rights Reserved.