Hello, lovelies~ Not saying I'm a clean freak, but I wash my hands once every 30 minutes when I'm at work. Imagine how dry my hands are at the end of the day. That is why I always have a hand cream in my bag to relieve said dryness.
I was contacted by Copia to try out their new hand and/or body cream from the line Beaute Recipe. It was a set of hand cream that has different scents, namely strawberry, kiwi, and grape. They are packaged in a squeeze tube with a twist off cap on the end. Each of the scent has a different picture and color theme depending on the type of fruit.
The hand (or body) cream uses emollients as its means of moisturizing the skin. allowing moisture to be trapped inside the layers of skin. Paraffinum liquidum (or mineral oil) is one of them. To give more moisture, glycerin is added to the mix, along with beeswax. It uses parabens as a preservative.
It has a creamy consistency where it won't fall off when it's turned upside down. The scents are quite accurate to the fruits advertised and long lasting on my hands. It sinks in no time, but still feels a bit greasy on my hands. I prefer to use it on my legs and smell like grapes all day long.
You can find this Hand Cream gift set at Copia for Rp 150,000. They are currently having a promotion on these items, so head over to the store to check them out. Thanks for reading and until then, I'll see you later~
Copia
Website
|
Facebook
|
Twitter
|
Instagram
Beaute Recipe
Facebook
|
Twitter
|
Instagram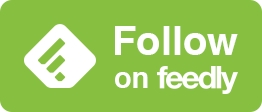 © Diary Of A Product Junkie (Stephanie Nangoi) All Rights Reserved.