Hello, lovelies~ It's been a long time since I last posted anything on this blog. Things got overwhelming and I need to settle those first, but I'm back. Well, for the most part. To start things off, I want to share one of my favorite drugstore lipstick, Revlon Super Lustrous.
Revlon is one of my favorite brands from the drugstore, especially their line of Super Lustrous lipsticks, which is well known for being cheap and of good quality. The black lipstick casing is sealed with plastic to indicate its brand new status, but mine is ripped off long time ago, of course.
The top casing has a clear plastic, so the shade can be seen without having to open the lipstick. The lipstick bullet has a pointed tip with a slanted shape that is commonly found in most lipsticks. The name of the shade is placed on the bottom of the bullet, complete with the number and name of the shade.
The shade I'll be reviewing in this blog post is Rose Velvet because I have been using that lately, alternating it with NYX Pops. It is a rosy brown color that is almost similar to my lip color.
Left : Bare Lips - Right : Revlon Rose Velvet 1 Swipe
The lipstick is moisturizing and comfortable on my lips. It doesn't sink into the fine lines even without using a lip primer. Like with most creamy lipsticks, it disappears after eating or drinking, normal stuff. It gives a slight sheen to my lips, so I usually skip applying lip gloss after.
Everyone would probably have tried this line by now, but I just wanted to share my experience to those who haven't. I do have other shades in my collection at the moment, but most of them is too brown on my lips and I couldn't pull off that brown-ish lip color look.
What is your favorite shade from Revlon's Super Lustrous lipstick line? Let me know in the comments below as it helps me to try out new things! Thanks for reading and until then, I'll see you later~
Revlon Super Lustrous Lipstick
Rp 30,000 - Rp 40,000 (depends)
Available in most Revlon counters (Star Dept. Store, SOGO, Matahari, Watsons)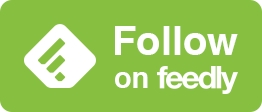 © Diary Of A Product Junkie (Stephanie Nangoi) All Rights Reserved.