Hello, lovelies~ Don't you wish you could write a letter from the future to your past self? What wisdom would you pass on to your younger self? Aside from saying that I met a wonderful guy at the age of 19 and marry him at 29, I would give out a few skincare and makeup tips to my younger self.
"Wash your face after tennis lessons"
I cringe at the thought of this now. I never washed my face properly with a cleansing foam because back then, I used to think it was unnecessary. I'm guilty of washing my face with shower gels and/or bar soap. What I did routinely after tennis lessons is always drink sweetened iced tea. :)
"Use sunscreen during outdoor tennis lessons"
Sure, it doesn't seem like the sun it hitting you directly, but it does. Maybe if I had been more diligent with using sunscreen, I wouldn't have a giant sun spot on my left cheek. *sigh*
I wish I could have given you :
Skin Aqua UV Moisture Gel SPF 30/PA+++
"Remove your tinted moisturizer before bed time"
At this point, you may have noticed that skincare isn't my strong suit back when I was in high school. I used tinted moisturizer during the day time and didn't remove it properly with a cleansing oil or makeup wipes.
I wish I could have given you :
Kracie Cleansing Oil
"Facial tissue is not a brush"
Yes, you read it right. I didn't have any makeup brushes back then, so after applying powder, I crumpled a sheet of tissue paper and use it to 'buff' any excess powder. I don't know where I got that idea, to be honest.
I wish I could have given you :
Real Techniques Buffing Brush
"Use hand cream after band practice"
To think that this would come naturally after playing a 2 to 3 guitar session, it didn't. I never minded my hands and continued jamming. My fingers would look like a mess, with all the peeled dry dead skin and whatnot. Poor hands.
I wish I could have given you :
L'Occitane Shea Butter Hand Cream
Despite all the poor skincare and makeup choices, I had a good time back in high school. Playing in a band and spending time with friends taking tennis lessons were one of the few best memories I had. What about you? Do you have anything you wanna say to your younger self, beauty-wise? Let me know in the comments below and until then, I'll see you later~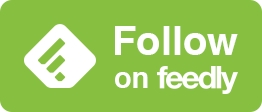 © Diary Of A Product Junkie (Stephanie Nangoi) All Rights Reserved.