Hello, lovelies~ I rarely do monthly favorites because lately the beauty items I like has been the same. It would be boring if I were to post the same products each month, so I decided to skip monthly favorite and do current beauty favorites, instead.
EVT Vanilla Lip Balm
I have sing praises for this product ever since the day I started using it. It may look like an ordinary lip balm, but it moisturizes my lip without fail. The lip balm sinks into my lips and give moisture, thus preventing dry, chapped lips. I have reviewed it here, in case you want to read the full review.
Skin Aqua Matte Perfection BB Cream
I will forever be a BB cream-kinda-gal considering I love lightweight bases for everyday use. This drugstore BB cream gives me just that with a yellow undertone. Instant love! Read the full review here.
Bareminerals Foundation
If I'm not in the mood for a liquid base, I will most usually turn to powder bases. I always go back to this mineral foundation since it gives good coverage without feeling heavy on my face. Read the full review here.
Batiste Dry Shampoo
Having fine hair combined with an oily scalp, dry shampoos are my savior for days in between washes. My favorite one is Batiste, even though I sometimes use baby powder as a dry shampoo.
L'Occitane Amande Delicious Hands
I have fallen in love with them body cream and now I am head over heels with their Amande hand cream. It has a milky scent with a hint of nutty aroma that is just perfect for relaxing while I'm massaging my hands.
NARS Radiant Creamy Concealer
As the name suggest, it is on the creamy side, so I like using it for my under eye area. It blends easily, too!
Revlon Colorstay Moisture Stain
If a lipstick is melted and combined with lip stain, this will be their love child. Although it's not the most moisturizing product for my lips, I still love the stain it leaves behind for everyday use. Read the full review here.
Illamasqua Skin Base Foundation
I have been longing to have this foundation in my arsenal, so I went ahead and bought it some time last month. It gives a matte finish without looking heavy or caked on, I like it! The full review will be up soon. Hopefully.
Colourpop Lippie Stix in Fetch
These babies are taking over the beauty world right now. I am in love with its simplicity in the white plastic lipstick casing with holographic logo plastered on it. Aside from that, I am liking the pink shade called Fetch. I'll try to review it soon!
Bath & Body Works Body Lotion Endless Weekend
Aside from the clever name (Endless Weekend), the combination of flowers and fruits puts me in a lounging-around mood.
Share with me what your favorite beauty products at the moment. I would love to know your picks, so I can try them out too. Thanks for reading and until then, I'll see you later~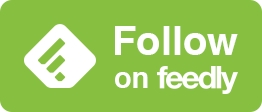 © Diary Of A Product Junkie (Stephanie Nangoi) All Rights Reserved.