Hello, lovelies~ Aside from loving foundation to bits, lip products are categorized as one of my downfalls in the makeup world. One of the recent lipstick brand that has taken the makeup world by storm has to be Colourpop.
I don't know much about the background to these brands, except that they workd with some beauty bloggers for some of the shades. One of the most popular one is Creature, which is developed together with Eugenie Grey of the blog Feral Creature.
There are quite a number of shades to choose from, but I opted for the bright shades because darker shades tend to age my appearance. Don't want that. >.<
Hailing from the USA, these lipsticks are made with the intent of giving a comfortable formula on the lips without costing an arm and a leg. The packaging came in a separate box that has a white color theme, giving the brand a crisp and chic look.
The lipstick case is a slim white case that is resembles a pen. The width of the diameter is comparable to that of a Sharpie. The bottom of the white case is the color of the lipstick shade along with the shade name printed on transparent sticker.
I bought three shades, namely Bossy, Fancy, and Fetch. There are other shades I would like to try out as well, one of them being Brink. However, I just bought a lot of lipsticks and haven't even finished one, so I'm trying my hardest not to.
The shade
Fetch
and
Fancy
comes in a satin formula, which has a creamy feel to my lips and looks almost matte since it does have the tiniest hint of shine. It is doesn't feel drying on my lips, but it does sink into the fine lines of my lips.
Fetch is in the pink color family that is on the warmer side, where Fancy is a bright coral that leans slightly on the orange side. Yup, I'm still trying to pull off orange shades on my lips, what do you think?
The last shade I bought is
Bossy
that has a matte formula, which is (surprisingly) not drying on my lips. I feel that most matte lipstick just sits there on my lips sucking the moisture out of it. Not this one, though. It feels comfortable and last quite a long time. Bossy is a blue red that is almost similar to what I would call a Snow-White-Red.
These lipsticks disappears after I eat a hefty, greasy meal, no surprise there. However, it would last longer if I were to eat just snacks (popcorn and such) only. The matte formula has a longer staying power compared to the satin ones. If I were to leave them on their own (without food and drinks), it survived a solid 4 hours.
Overall, these lipsticks feel great on my lips (even the matte one) despite it sinking into the fine lines. However, it can be fixed with using a lip primer beforehand, so no problem there. There are plenty of shades to choose from, ranging from MLBBs to fierce looking ones.
How about you? Have you tried any of the following Lippie Stix? Let me know in the comments what shade you have or thinking to get, so I can also get the gist of what to get next, hehehe.. Thanks for reading and until then, I'll see you later~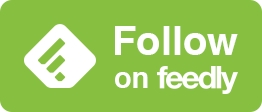 © Diary Of A Product Junkie (Stephanie Nangoi) All Rights Reserved.