Hello, lovelies~ Another post about lip stains, are you excited? I'm always excited whenever there is a new lip stain or lip tint in the market. This one isn't your typical lip stain, though.
From a brand called Berrisom, this product is called My Lip Tint Pack. It is packaged in a squeeze tube that is within a separate box matched to its appropriate shade. I like the illustration of the lips since it is so plump and sexy, lol.
I can' read the ingredients list, so let's just put that aside, shall we? The consistency of the lip tint is similar to UHU glue. It is sticky and can be quite a challenge to spread on the lips, but I managed, of course.
The shade I purchased is Pure Pink and Bubble Pink, which is dumb on my part. I should have bought shades from different color family instead of the same ones. Pure Pink is a lighter pink compared to its Bubble Pink counterpart.
How it looks like before peeled off
Using the lip tint is different from conventional lip tints as it were meant to 'sit' there on the lips for 10-15 minutes, give or take. After the given time has passed, the lip tint were dry to the touch and no longer sticky. This is the moment where it is peeled off the lips like you would a peel off mask.
Aside from the horrific photo of what seems like my lips peeling off, it is not at all painful. Just be careful not to accidentally peel off your dry chapped lips, though. Once on the lips, it is transfer proof, meaning that it won't transfer to any surfaces you stick your lips to.
The shade looks natural on my lips and doesn't attract too much attention. Definition of attracting attention is when Mr. G asks what I have on my lips, FYI. If you're looking for bright and vivid shades of lip stain, then this isn't the product for you.
It doesn't feel drying at all on my lips as it gives a nice pink shade to my lips. I like to top it off with a layer of lip balm for a slight sheen, but on lazy days, I would wear it on its own. If you were to consume high levels of greasy food (e.g. Rendang), the stain would disappear without a doubt. However, if your meal is biscuits and tea, the stain will still be there afterwards.
In conclusion, a lip tint that is fun to use and provides a natural, just-drank-Fanta type of lips. Despite the rather challenging application for me, I still like the shade as I am more into those types of makeup looks.
Have you tried any of the products from Berrisom? What do you think of this peel off lip tint? Leave your comments below and until then, I'll see you later~
Berrisom My Lip Tint Pack
Bought at
Chic Princessa
Rp 149,000 (ex. shipping)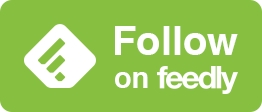 © Diary Of A Product Junkie (Stephanie Nangoi) All Rights Reserved.