Hello, lovelies~ I'm back with another blog post series that seemed to do well effortlessly. As you know I love to try out new products, so there is bound to be some that just didn't work out for my skin. This is my fourth post in this series, but if you want to check out the previous ones, you can do so by clicking,
here
,
here
, and
here
.
Holika Holika Aqua Petit Jelly BB Cream
I have been wanting this product for the longest time. I think it was when it was released because of the jelly consistency. However, when I got to try it, I was disappointed that the color wasn't a match to my skin tone and I have bought the darkest shade. *sob*
Marina BB Cream
I bought this at a local supermarket one day just for kicks. Kinda hoping that it would be medicore, just so we have a local BB cream product without having to purchase one overseas. Sadly, the shade has a grey undertone, kinda like the SKIN79 Hot Pink, but 5 times the amount of grey.
Catrice All Matt Compact Powder
It certainly does mattify my skin, but only for an hour and half, more or less. It doesn't compare with my
Maybelline Dream Matte Powder
.
Purevivi Cleansing Lotion
I thought this was going to replace my Bioderma Sensibio H2O, but it can't. My skin rejected it by erupting small pimples on my cheeks. :(
Hada Labo Ultimate Whitening Lotion
This is the one single thing that I don't understand as it broke me out at the moment. I used to apply this after washing my face without any problems. I'm not sure if it is a reformulation problem or a simple dud.
Beyond Angel Aqua Toner
Another toner that is yet to satisfy my picky combination skin. I like the consistency and how it sinks right into the skin, but it broke me out. Shame.
Ellips Hair Vitamin
If you have thick and/or colored hair, silicone-based hair products is usually not a problem for you. As for my fine hair, that is nothing but trouble as it clings on the hair shaft, making it more limp faster. This makes my hair limper than it already is despite it being applied on the ends of my hair.
As per usual, it doesn't mean that it won't work on your skin or hair because everyone has a different skin type and/or skin reactions towards certain chemicals and/or essential oils. Do you have the same products that doesn't work for your skin? Comment down below~ Thanks for reading and until then, I'll see you later~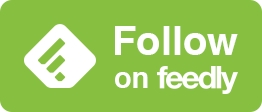 © Diary Of A Product Junkie (Stephanie Nangoi) All Rights Reserved.