Hello, lovelies~ I have fallen in love with pen and paper again. Not that I'm ever out of love with them. I find that I have been more productive if the plans are written on paper, rather than being in an app. Somehow, I would disregard them, lol.


In this blog post, I want to share the things I use for my planners and some of my supplies that I haven't really gotten around to using. My current planner is one from Rados, a local brand that is usually found in Gramedia. This is my third ring-bound planner in my ever-growing collection. It's a beautiful shade of blue.
Wouldn't be able to write without it, right? I used to color code, but it got overwhelming since I keep on misplacing the colorful pens, so I switched to just one color. I am currently in love with gel pens like the ones below which I got from Tokopedia. They're only Rp 7,000 ($ 0.50) a piece! >.<
The second pen from the right is Rp 7000.
Sticky Notes
This is one of my favorite ways to remind myself to buy groceries. I would write the grocery list here and stick it on my weekly schedule. My favorite brand is Post-Its and other cute ones that I got mainly from Scoop.


Washi Tapes
One of the new discoveries I made as I advance in the world of planning. These are basically just decorative tapes that help to make a page look more interesting. I use it to make borders, but the options are just endless! My favorite washi tape is one from MT, bought from Gudily at Plaza Indonesia (or online).
Adorable Stickers
I think I am turning into a sticker addict. I know it has no productivity function, but it looks cute and adorable inside my planner. The pages gave me a fun atmosphere to look at and motivates me to keep to my schedule. I bought it at Gramedia, Toys Kingdom, ebay, and random stationery stores.
Magnetic Bookmarks
As much as I love ordinary bookmarks, I don't like it if my paper is crumpled and torn. I prefer magnetic bookmarks because of that reason. I bought the butterflies at Office 1 Superstore and the fox over at Scoop.
Dot Stickers
Even though I said previously I ditched the color coding system, I didn't really leave it entirely. I still use color dot stickers to indicate some weekly activity. I got the dot stickers from Gramedia for just Rp 8,500. I think it will last me a long time.
These are my staples, aside from the usual scissors, double tape, and glue, of course. What is your planner staple? Share down below in the comments. I would love to get more ideas on how to maximize planner potential, lol. Thanks for reading and until then, I'll see you later~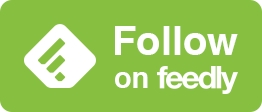 © Diary Of A Product Junkie (Stephanie Nangoi) All Rights Reserved.