Hello, lovelies~ As much as I love foundations and lipsticks, my love for skincare is pretty much unbeatable. I believe that healthy skin is the perfect canvas for makeup to adhere to. Lip balms is one of the many skincare products that is near and dear to my heart. Probably because it is one of my first skincare items back in junior high.

A few weeks ago, EVT naturals sent me some of their items to try out. I was excited to see that it was lip balms with various scents (and flavors!).
The product is packaged inside a white plastic jar that has a twist off lid on top. Around the jar is a sticker that is complete with product information and ingredients list. To indicate the brand new product, it is sealed with clear plastic all over the jar.
The body butter uses a combination of butters and oil that is beneficial for those with dry to very dry skin. Shea butter and cocoa butter has been known to aid those having dry, flaky skin. For the scent, EVT uses fragrance oil.
The consistency of the body butter is similar to cake icing that has been whipped. Since there is an absence of water in the ingredients, the body butter turns into oil once blended on the skin.
It is greasy and took a while to sink into the skin. I feel that it is better to pair this body butter with a body lotion because it is not moisturizing on its own and tends to sit on the skin.
EVT Lip Balm
Moving on to the last product from EVT Naturals is the flavored lip balms. I got four flavors to try out, namely Vanilla, Green Tea, Chocolate Mint, and Strawberry. They are packaged in a rectangular white box with slim bow on top. Cute!
With ingredients that are almost similar to that of the body butter, this lip balm uses a blend of shea butter, virgin coconut oil and beeswax. These ingredients help moisturize your lips and protects them from losing any moisture.
Wrapped with the ever-so-adorable illustration sticker, the lip balm comes in a twist off plastic packaging like most lip balms. They are so moisturizing for my lips, I am thinking of purchasing other flavors. It's not like those petrolatum-based lip balm, where it just sits on my lips and not get absorbed.
Overall, I really enjoy the products from EVT Naturals, probably because they use shea butter and cocoa butter for moisture. I love those two products combined together, especially if put in a lip balm form.
Just so you can try them out with me, I am holding a giveaway with EVT Naturals on my Instagram account. Just head on over to @snangoi to get more info on how you can win these two items from EVT. Thanks for reading and until then, I'll see you later~
EVT Naturals
Lip Balm Rp 40,000
Body Butter Rp 80,000
Instagram Account : @

evete_naturals
BBM PIN :
7FA4A5BF
Mobile : 085714827732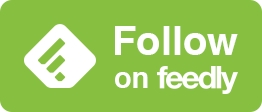 © Diary Of A Product Junkie (Stephanie Nangoi) All Rights Reserved.