Hello, lovelies~ It has been a great month, celebrating Chinese New Year and a couple of birthdays. I have been enjoying it to the fullest, hence the absence of blog posts here. Not to worry, I have posts lining up to be read. Hopefully, you'll enjoy them.
A few weeks ago, I was sent two product from Douce et Lisse for review purposes. They sent me a face mask and a dry shampoo. I tried them for a good two weeks (or even more) and here is my thoughts on it.
Hair Saloon Anytime! Dry Shampoo
I'll start with the dry shampoo that comes in white plastic bottle with a flip top cap. There is a green sticker all around the bottle that has all the product information and steps on using the dry shampoo.
The ingredients are
organic arrowroot powder
,
sodium bicarbonate
, and
essential oils
(peppermint and apple). Those looking for an all-natural ingredients may love this dry shampoo. The arrowroot powder will helps absorb the excess oil on your scalp.
As I am sensitive towards peppermint oil, I didn't use it religiously for the past two weeks. However, it does a good job in
absorbing
the
excess oil
when I used it. The only downside is the messy application method, if you're using your fingers.
Before the question got asked as to how I know it's the peppermint oil, I had a history with it a few years back and it broke me out. So, it did the same thing now, but on my scalp. :)
CC Black Mask
The mask is packaged in a white plastic jar with a twist off lid. It also has the same sticker all over the jar that has product information and steps to use it.
Inside the jar, you'll see that the mask is still in powder form that has to be mixed with liquid before use. I like these types of mask because it has a longer shelf life and has less bacteria since it is in a dry form.
A combination of
bentonite clay
and
active charcoal
helps to control excess oil, especially when the hormones are crazy high. I like using clay masks a week before my period and until my period ends. It's because my skin get so oily that acne starts showing up.
I usually mixed this with honey and water until it forms a paste. Kinda like the consistency of a toothpaste, but slightly runnier than that. I applied it on my face for 10-15 minutes before I rinse it off with water.
It helps keep my acne away when my hormones are crazy and my skin is very oily. It doesn't help if you want to lighten acne spots, before I get asked. A small note when mixing clay masks is not to use anything metal, so keep it plastic or ceramic. It tends to mess with the minerals, so don't use a metal spoon like I did in the photo above, yeah?
The only downside to it is the mess it makes when I'm rinsing it over the sink. Sometimes, I would apply it before I shower on my shampoo-day-off and rinse it in the shower. It's kinda cool and creepy looking at the black residue on the shower floor. :)
Overall, I'm not as much in love with the dry shampoo as I am with the face mask. I feel that the mask kept my acne away, especially when combined with my exfoliating days. Have you tried any of Douce et Lisse products? Let me know in the comments down below. Thanks for reading and until then, I'll see you later~
Douce et Lisse
Instagram : @douceetlisse
Dry Shampoo - Rp 55,000
CC Black Mask - Rp 95,000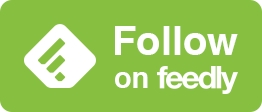 © Diary Of A Product Junkie (Stephanie Nangoi) All Rights Reserved.