Hello, lovelies~ I hope you're not bored with BB creams yet because I have yet another one to review. This time it is one from Beyond, a Korean beauty company that is under LG corporation, if I'm not mistaken. :)

The BB cream is packaged in a light pink squeeze tube with a twist off cap at the end. The tube is decorated with these cute doodles of clouds, lollipops and other adorable things. It doesn't have a separate box, so make sure it is sealed with plastic when you buy a new one.


Since the ingredients list are all in Korean, I can't explain them to you in a more detailed way. The consistency of the BB cream is slightly on the thicker side. On my (currently) combination skin, I feel that it's a bit hard to blend. Even after managing to blend it on my face, it clings to the dry areas on my skin, exaggerating those dry patches.


I bought the darker shade out of the two available. However, I still feel that it is too light for my skintone. What do you think?


As for coverage, it managed to conceal the redness on my face, giving an appearance of an even skin tone. It has a matte finish that may be of interest to those with oily skin.


Despite the thick consistency, it doesn't cover acne spots too well. You can still see some of the acne spots, even if there is no more redness. The oil control is average on me, around 2-3 hours, depending on your level of activity and surrounding environment.

Overall, it is an okay BB cream, with a light coverage and an average oil control. Have you tried it? Let me know in the comments below what you think about it. Thanks for reading and until then, I'll see you later~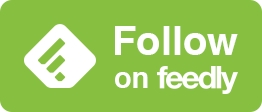 © Diary Of A Product Junkie (Stephanie Nangoi) All Rights Reserved.