Hello, lovelies~ Remember the (almost) huge Beauty Story haul I had a few months ago that I posted on my Instagram account? One of my purchases was a loose powder. Yes, another powder/base product. I have an addiction towards base makeup. *sighs*
The loose powder is packaged in a white box that is filled with simple, but cute pastel flower designs. It also has information and ingredients of the loose powder printed on the sides of the box. For a local brand, it sure keeps up with the current beauty trend that is cute and girly packaging.


Yes, you read right, it is a local brand. Not Korean, not Japanese, but Indonesian. The cuteness doesn't stop there. No, ma'am. Once out of the box, the loose powder is placed inside a round half transparent plastic container with a light pink twist off lid.
Based on the ingredients list, this product is catered to those with oily skin or have problems with excess oil on their face. Reason being is the presence of mica, talc, corn starch, and kaolin, which are agents that help with those oily problems. Slightly worried about the mica (or mineral makeup in general) being a hazard to my lungs, though. (Mica
source
,
source
, and
source
)
I bought the darker shade out of the two (as usual) because I don't like it if my face looks too white, when my arms are 'dark'. It gives light coverage, but not so much as reducing appearance of fine lines and pores as they claim to do. I apply it using a kabuki brush and applied it like I would a mineral makeup base.
Aside from the matte finish, it's mediocre for me.
Overall, a light base makeup for everyday that evens out your skin tone and gives a matte finish. Even though they did mention to protect from the sun on their website, I couldn't find any information on the exact number of SPF or PA on the product itself.
Beauty Story Mineral DD Loose Powder
Shade Natural
Rp 70,000
Bought at Watsons Kelapa Gading Mall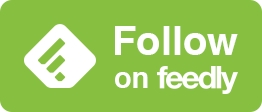 © Diary Of A Product Junkie (Stephanie Nangoi) All Rights Reserved.