Hello, lovelies~ I have been off from blogging for a good one week, I think. Mr. G and I were down with acute pharyngitis, so it has been a week of resting and medicine. Nonetheless, I'm feeling fit right now, so let me start off with reviewing a BB cream from skin Aqua.
I was sent this BB cream for review purposes a couple of weeks ago. If you have been a long time reader of my blog, you know how much I love Skin Aqua sunscreens. You can read the review here, here, and here. That is why I am excited when I heard they are releasing a BB cream.
I have yet to see the product on supermarket shelves as I haven't been out and about lately, so I can't really tell if this is a sample size or full size. However, the one sent to me is packaged in a separate bright pink metallic box with all the ingredients information on it. Inside the box is a white squeeze tube with a flip top cap on the end.
The BB cream contains a combination of physical and chemical sunscreen listed as Titanium Dioxide and Ethylhexyl Methoxycinnamate. As it is formulated for oily skin types, it is loaded with silicone and its derivatives to keep the skin matte. For preservatives, it uses a combination of parabens, urea, BHT, etc. Surprisingly, it contains paraffinum liquidum (mineral oil) at the end of the list. Thankfully, I didn't break out from it. *phew*
The consistency of the BB cream is on the thicker side, but it is easily blends into the skin. The downside is the famous one-shade-fit-all, which is common with most Asian BB creams. They provide two colors at the most. Fortunately, this BB cream has a yellow undertone and none of that grey-ashy undertone that everyone despises a lot.
The BB cream has a matte finish with a light to medium coverage. At the moment, the shade looks a touch too light for my skintone. However, I still like using it to conceal any redness on my face by applying it from the center, so it feathers nicely outwards. The oil control on my face is not that bad, ranging at 3 to 4 hours before giving my face a shiny finish.
Overall, I enjoyed using this mattifying and lightweight BB cream from Skin Aqua. It doesn't break me out, despite the mineral oil in it. As I am writing this, I'm not sure how much this BB Cream cost, but I will update it as soon as I find out.
I am glad that I finally found a BB cream that is available locally in the drugstore that doesn't have a grey undertone. Have you tried this BB cream? Let me know in the comments below and until then, I'll see you later~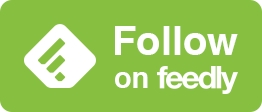 © Diary Of A Product Junkie (Stephanie Nangoi) All Rights Reserved.