Hello, lovelies~ Around two weeks ago, Pantene Indonesia kindly sent me a set of their latest conditioners for review purposes. I have been a loyal customer of their Aqua Pure shampoo since it is free from silicone. Good for my fine hair.
Their latest conditioner is from the line Total Damage Care 10. It helps to take care of your hair and repair it when damaged. The conditioner contains silk extract to further nourish the hair after the damages. It has a somewhat fruity scent to me.
They also sent other conditioners from their Hair Fall Control line, which helps to reduce hair fall, hence the name. Dimethicones is present in this shampoo to reduce hair breakages and make it strong. It has a similar fruity scent to the Total Damage Care 10, but not as strong.
The last one they sent is from their Daily Moisture Repair line, which helps to give moisture to your hair. A combination of dimethicone and silk extract is present in this conditioner to lock in the moisture. I can't describe the scent, honestly, but it kinda smells like unscented body lotion to me.
All three conditioners have the same thick consistency that is white in color. I use it on the ends of my hair to prevent it from making my hair limp and lifeless the next day after shampooing. I have fine hair, just for your reference.
Overall, I like these conditioners because they are worth their money, for me. They keep the ends of my hair moisturized without being too heavy that it makes my hair looks greasy. Best part of all is that they won't cost an arm and a leg!
What do you think of them? Do you have a favorite conditioner from Pantene? Let me know in the comments below. Thanks for reading and until then, I'll see you later~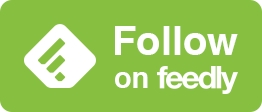 © Diary Of A Product Junkie (Stephanie Nangoi) All Rights Reserved.