Gifted
Hello, lovelies~ After a few days of no internet, I'm back with a review of my favorite makeup categories, foundation. Bless Indonesia contacted me a few weeks ago to review their latest foundation, Healthy Glow Foundation.
I remember using Bless when I was in junior high to treat my acne. It worked and became one of my favorite acne product. Somehow, I've forgotten about it as the years go by. I have been using this for two weeks and here is what I think of it.
The foundation came with a separate box that has all of the ingredients, claims and foundation shade printed on the sides. It's a simple box, nothing much on the design.
Once out of the box, it is packaged in a squeeze tube with a flip cap at the end. I usually don't mind tubes, but this one can slightly dispense the product more than I want. Just be careful when you open it.
It boasts the use of physical sunscreen, making it suitable for those with sensitive skin. On the ingredients list, it uses Titanium Dioxide as the main physical sunscreen. There are emollients to moisturize the skin such as Isononyl Isononanoate, octyldodecanol, and others. Silicone derivatives are also present, so be sure you have no sensitivity towards it. It uses parabens for preservatives and is free from fragrance.
There is only two shades of foundation from this brand, namely Natural and Beige. I got one in Beige because I think the other one will be too light for me. I don't like it when a foundation goes really white on my face. It looks weird and scary. This shade is slightly pinkish+orange, which scares me at first, truth be told.
On my (currently) combination skin type, this foundation blends easily on my oily areas, but not so much on the dry ones. It tends to cling on the dry patches of skin as you will see clearer on the next photo. This foundation has a semi matte finish, so you can see a hint of glow on my cheeks. I like that it's not overly dewy as the photo above demonstrated.
My acne spots and active acne are relatively covered by this foundation, giving it a medium coverage. It does look slightly cakey when I put more than one layer. As I've mentioned in the paragraph before, it exaggerates dry skin, so I wouldn't recommend it for those with dry to very dry skin.The oil control is around 3 hours in a cool environment without much activity. The photos above are not set with powder, fyi.
Overall, I underestimated this foundation because of how it was slightly orange when swatched. Oil control wasn't bad and the foundation itself feels lightweight. I haven't noticed a single acne on my face when I'm using it.
Have you tried this foundation yet? Let me know in the comments what you think of it. Thanks for reading and until then, I'll see you later~
Bless Healthy Glow Foundation (Beige)
Rp 77,000
Buy : www.bless.co.id or any Bless Cosmetics counter at the mall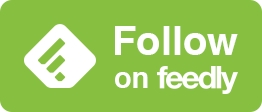 © Diary Of A Product Junkie (Stephanie Nangoi) All Rights Reserved.