Hello, lovelies~ Another cleansing oil to add to my 'Tried It' list is from Beyond this time. I bought a few Beyond products about a month ago, so I'm starting to review them one by one.


The outer box that houses this cleansing oil is pink and has a window to see the product, I guess. It has product information and ingredients printed on the sides of the box. The cleansing oil itself is packaged inside semi-clear, slim pump bottle that doesn't take up too much space in my bathroom sink.
This cleansing oil is free from mineral oil, petrolatum, alcohol, and myristic acid. This is good for my skin because I can't stand those ingredients. However, the Fragrance component is quite high in the list, which can be troublesome for me. There are a few plant extracts and it is free from parabens.
The consistency of this product is similar to usual cooking oil with an overwhelming floral scent. Not a bad thing if smelling like flowers is your thing. It spreads easily without any drag, making it a breeze to massage over my face in circular motions.
The cleansing oil is able to remove waterproof makeup effortlessly without having to tug extra hard on the skin. Once it is rinsed, my skin doesn't feel tight or dry, it gives sufficient moisture without being too overwhelming for my combination skin.
As much as I want to love this cleansing oil, it broke me out after two weeks of use. I have stopped using it ever since and returned to my trusty shu uemura. What about you? Have you tried this cleansing oil from Beyond? Let me know in the comments below. Thanks for reading and until then, I'll see you later~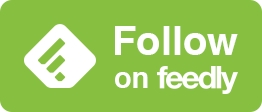 © Diary Of A Product Junkie (Stephanie Nangoi) All Rights Reserved.