Hello, lovelies~ Unless you have been living under a rock, Korean skincare products are the rising trends out there. Most of us have probably use more than three skincare products to reap the benefits for our skin.
THINNEST TO THICKEST - Questions like "Do I use serum or lotion first?" or "What are steps of using these products?" are often asked when one is first introduced to using skincare products. You can follow the instructions listed by the manufacturer, but I always go by the rule "From thin to thick", based on their consistency.


END IT WITH SUNSCREEN - Sunscreen (for me) is still one of the best anti-aging product in the beauty market. It block UV rays from the sun that destroys our collagen and elastin, resulting in saggy and wrinkly skin. Although there is still a debate on when to use sunscreen, I still prefer to use them last in my morning skincare routine.


GIVE IT TIME - Between using my lotion and moisturizer, I usually give it time before moving on to apply the next product. It doesn't take long, just until the previous layer is a little dry on my skin.
SLEEP AND REJUVENATE
- Do you know that you skin regenerate faster at night? It is your chance to boost its regeneration rate by adding ingredients like tretinoin. It helps stimulate collagen and elastin production in your skin.
SEAL IT IN
- If you can't get your hands on tretinoin, then always remember to lock in your serums or essences with moisturizer. Sleeping packs are appropriate to use at the end of each skincare routine, so be sure to apply a generous amount of it.
Currently, I am not using a lot of skincare products because my skin is not being 'naughty' and breaking out. Aside from my cleansing oil, cleansing wash, and clay mask, I use lotion, moisturizer, sunscreen and tretinoin. Tell me what your skincare 'layers' are. Thanks for reading and until then, I'll see you later~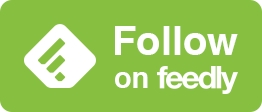 © Diary Of A Product Junkie (Stephanie Nangoi) All Rights Reserved.