Hello, lovelies~ Back when I first started blogging, photography is a world I have no knowledge of. sure, I have taken lots of photos throughout my life, but never really paid any attention to any of the tips and tricks. Thus, I made a few photography mistakes during the first few years of blogging. Hopefully, you can learn from my mistakes, so you won't have these on your blog! :)
When you're trying to get the product's message across, you will need to have sharp pictures for your readers. This will give a better understanding about the product info without having to type them again. If your picture is blurry, then your readers are going to have a hard time getting the information.
Taken with shaky hands
Aside from not holding your camera steady, an underlit environment can also trigger the blurry picture, especially is you have the automatic mode with the flash off.
Taken in an underlit environment
FIX - Keeping the camera steady may help in solving the blurriness of your photos. You can use a tripod or even a makeshift tripod to get sharp pictures.
Unless your readers have night vision, it's best to keep your photos bright. A dark photo mostly looks dull and uninteresting.
FIX - The light is your best friend, especially those nearing dusk hours. I usually shoot between 5 to 6 pm outside because the light is soft, thus no harsh shadows. Afterwards, it's just a matter of editing the pics, toggling the brightness and contrast.
Mistake #3 Flash
It does solve the problem of darkness in your photos, but the shadows look harsh and the brightness is usually centered in the middle of the product like the photo below.
Taken with flash
Sure, it works when you're really out of options, but I usually delay taking photos under those circumstances.
Taken with artificial lights and a white sheet of paper
FIX
- Get better lighting, indoor or outdoor. The simplest way is to bring your product outside for a photo shoot. If you can't, invest in artificial lights, even a desk lamp will do. My artificial lights are two pieces of desk lamps.
Mistake #4 Harsh Lighting
Taken at 12 p.m, directly under the sun
You finally go outside with your products and shoot them directly under the sun like the photo below. Even though it's not dark anymore, but look at the harsh shadows. It's not good to look at, is it?
Taken at 12 p.m, in the shade
FIX
- When you're outside in the hot sun, try to find a place under a shade. It will give enough brightness to your photos without creating harsh shadows.
Mistake #5 Messy Backgrounds
One of my all time mistake when I first started blogging is having an unintentional messy background. Unlike the controlled clutter, this is a real mess.
Taken inside a bathroom
It takes away the focus of your readers when the photo has a messy background. Like the photo above, people may end up looking at the bucket instead of the product.
Taken on the photo set
FIX
- Have clean photo sets that you dedicate especially for shooting photos. It doesn't need to be fancy, just a small corner in your house where it is mess free.
I still have other photo mistakes when I started blogging, but these will have to do for now. The post is already long and I'm not sure anyone is interested in reading about this, considering this isn't about makeup. Anyway, do you make these mistakes as well? Thanks for reading and until then, I'll see you later~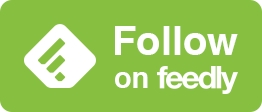 © Diary Of A Product Junkie (Stephanie Nangoi) All Rights Reserved.