Hello, lovelies~ Tinted moisturizers are one of the first makeup items I used back in junior high. I used it when I go to the mall, but was too embarrassed to tell my friends that. Don't know why. Anyway, I bought a tinted moisturizer from Beauty Story back in December, just for memory sake.
The tinted moisturizer is called Sheer Radiant and it is packaged in a white box with all the cute flower details on it. It kinda looks like a Korean or Japanese brand, but it is a local brand from Indonesia. Quite surprising, really.
Inside the box is a squeeze tube that has the same details as the outer box. Flowers, leaves and other cute shapes in a light pink color. The tube feels quite sturdy, especially the twist off, light pink cap.


The Sheer Radiant tinted moisturizer is free from alcohol, ethanol, isopropyl alcohol, and mineral oil. Things that usually break me out :D However, it does contain
isoparaffin
, a petroleum derivative, so I should be careful. Armed with
silicone derivatives
, this tinted moisturizer gives a smooth finish to the skin. One of the surprising ingredient was
bentonite
, a mineral clay that is usually targeted for oily skin since it is good in controlling oil.
It uses
titanium dioxide
(physical sunscreen) and
ethylhexyl methoxycinnamate
(chemical sunscreen) for protection against the sun. It contains
fragrance
, so it may not be suitable for those with sensitive skin. As for preservatives, it uses
DMDM Hydantoin
, an
antimicrobial formaldehyde releaser
as opposed to parabens.
The consistency of the tinted moisturizer is on the thicker side, where it won't fall when you turn it upside down on the back of your hand. I can only find one shade when I was in the store, but on the website is states that there are two shades. Confused.
This feels like a cream that is mixed with a little foundation and it won't mix together once applied on my skin. It takes around 10 seconds for it to completely blend in with my skin. The coverage is sheer, where it's only able to even out my skin tone and brightens. It can't cover my active acne or my acne scars as seen on my face. Oil control is around 3 hours in an air conditioned room on a combination skin.
Overall, a good tinted moisturizer for those who are not looking for great coverage, just for evening out your skintone. Oil control is decent if you are working indoors with air conditioner. However, for the price of Rp 80,000, I don't think this is worth my money.
Beauty Story Sheer Radiant Tinted Moisturizer
Rp 80,000
Bought it at Watsons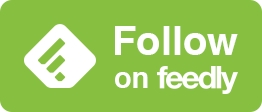 © Diary Of A Product Junkie (Stephanie Nangoi) All Rights Reserved.