Hello, lovelies~ Aside from rain boots and an umbrella, you'll probably need to switch up some of your skincare routine. I know I do. Sure, it's not as cold as ice come rainy season in our dearest country, but our skin is still robbed away from all those moisture. To compensate for the lost of moisture, here are some of my skincare essentials come rainy season.

I have combination skin on my face, while my arms and legs are mostly dry to very dry. The products on top helps to moisturize my skin and prevent them from getting flaky. Here are the items from upper left to right.

Herbal Essences Touchable Moisture
Vivelle Body Lotion
L'Occitane Hand Cream (The original one)
Korres Lip Butter
Laneige Water Sleeping Pack_EX

What are your rainy day essentials? Let me know in the comments below, I would love to read your product recommendations. Thanks for reading and until then, I'll see you later~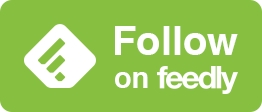 © Diary Of A Product Junkie (Stephanie Nangoi) All Rights Reserved.