Hello, lovelies~ I am very particular in cleansing my skin, maybe because the never-ending acne I have. I always have to double cleanse at the end of the night, but if I'm too tired, I usually opt for cleansing water. My favorite has always been Bioderma Sensibio H2O, but I'm open to try new things.
A cleansing lotion from Japan called PureVivi caught my attention last year, but I only got to try it last December. Here is my review on the cleansing lotion. Let's see if it can beat my favorite cleansing water. :)
I bought this at Watsons Singapore. The clear bottle is sealed with transparent plastic to ensure the brand new status of the item. There are stickers listing the claims and ingredients list of this cleansing lotion. The bottle uses a flip top cap, so it makes it easy to use when pouring it onto a cotton pad.
The consistency of the product is similar to water, not a lotion. Then again, in Japan, the term lotion mostly has that kind of watery consistency, being a toner and whatnot. It doesn't have an overwhelming scent, so that's good news. Basically, it's just wiping water on my face, but this removes makeup, of course (duh).
Fruit and Plant Extracts
It does contain extracts from fruits and plants alike to give more benefits to the skin. Zizyphus Jujuba Fruit Extract, Apple fruit extract, grapefruit extract, aloe vera extract are those among the list of extracts. There are lime, orange, and lemon extract that is a bit controversial since those ingredients tend to ruin the pH of the skin and lead to skin problems.
Preservatives and others
It is free from parabens. Phenoxyethanol is used in its place as a preservative, which may be the cause of that slight stinging if used around the eyes. It also contains sodium citrate , lactic acid and citric acid, which is used as a pH adjuster.
The cleansing power is similar to Bioderma, but this one stings a little when I use it around the eyes. It's able to remove my daily makeup which consisted of mineral makeup, eyebrow pencil, concealer, and lipstick.
Overall, I find it to be a cheaper alternative to Bioderma Sensibio H2O, but it isn't available here in Indonesia. I enjoy the non sticky finish it gives, but the citrus extracts kept bugging me pH-wise. Maybe I'll get litmus paper to determine the acidity of the product in the future.
What do you think of this product? Do you like using cleansing waters? Let me know in the comments below. Thanks for reading and until then, I'll see you later~
Purevivi Cleansing Lotion
SGD $19.90 (Watsons Singapore)
500 ml
Made in Japan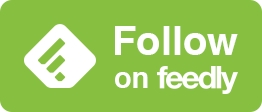 © Diary Of A Product Junkie (Stephanie Nangoi) All Rights Reserved.