Hello, lovelies~ A planner dashboard is a sheet of laminated paper that is used to remind you of the daily things you need to do. It could even be a sticky notes holder, in my case. Either way, it's usually the first thing you see when you open your planner to the specific date.
It would be easy to slip in the dashboard in ring binders that can be opened and closed. How about spiral bound planners? You know, the one that can't be opened? Well, there's a way to insert your very own dashboard to your spiral bound planner.
I have a spiral bound planner that I bought last December when I thought my filofax is gone. I haven't gotten much use out of it, but I know I will soon. I used a paper file folder that has a cute duck picture as the dashboard. You can use any picture you like and laminate it, too.
You'll Need :
Cardstock or scrapbook paper
Ruler
Scissors
Hole puncher
1. Measure the width and height of your paper.
2. Cut a cardstock or scrapbook paper according to the previously measured size. This step is optional, but I find it easy to have a template on hand, just in case I want to make more inserts.
3. Taking a piece of unused paper from the planner, trace the holes on the sides using a pencil.
4. Take a hole puncher and punch holes on the previously traced holes. You have your template!
5. Trace the template onto your designated paper or plastic of choice and cut it accordingly.
6. Last step is to cut a straight line on the sides of the hole, but don't go over the hole. Just cutting a slit will do. This will make it removable, get it?
There you have it! Your very own planner dashboard with the picture you like. You can place your sticky notes or reminders in place. If you find that the plastic file folder need more support, you can cut a cardstock to size and stick it on the back.
If you made a dashboard, do let me know. You can tweet me, instagram me, or facebook me the picture with the hashtag #DOAPJDIY . Thanks for reading and until then, I'll see you later~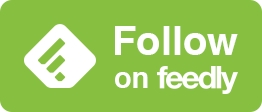 © Diary Of A Product Junkie (Stephanie Nangoi) All Rights Reserved.