Hello, lovelies~ One of my favorite skincare product has to be sunscreen because of its protection against the aging rays of the sun. Sure, it used to be my arch nemesis because of the greasiness it leaves behind, but not anymore. Not since I found more lightweight sunscreen in the market like this one from Hada Labo.
I found this gem at Watsons Singapore when I went there for my
LASIK operation
. It was part of the Air Aqua UV line, with two formulas that are meant to cater different skin types. I bought the one targeted for hydration because I am going to be using retinoic acid and my skin will be combination/dry.
The sunscreen is packaged inside a clear plastic box that has all of the claims and ingredients list. The white bottle has a twist off cap that houses 30 grams of sunscreen. I used to love flip top caps, but now I prefer twist off ones because they are more secure when taken travelling.
UV Protection
---
As with most chemical sunscreen, it starts off with the famous
ethylhexyl methoxycinnamate
. It then follows with
phenylbenzimidazole sulfonic acid
that helps gives the sunscreen that airy, lightweight finish to the skin.
Diethylamino hydroxybenzoyl hexyl benzoate
is a great chemical sunscreen and known for its excellent photostability.
Ethylhexyl triazone
is also included to protect us against UVB.
Hydrating
---
Glycerin is a common ingredient used to moisturize the skin, but what about 10 glycerin all at once? Well, meet
Polyglycerin-10
, a more hydrating ingredient found in this sunscreen. An emollient called
diethylhexyl carbonate
is added to ensure the moisturizing factor.
Sodium hyaluronate
and
sodium acetylated hyaluronate
also contribute to the hydrating property.
Preservatives
---
This sunscreen uses
methylparaben
,
propylparaben
,
phenoxyethanol
, and
disodium EDTA
for preservatives. I don't mind parabens in my cosmetics as their relation with cancer is still questionable (yes, even with 'that' research).
What about the alcohols?!
---
Relax. Those are not straight up rubbing alcohol or isopropyl alcohol or ethanol.
Arachidyl alcohol
and
behenyl alcohol
are examples of alcohols that are emollient in nature.
Plant extracts and others
---
It has plant extracts such as
mushroom extract
,
bergamot fruit oil
, and
nephelium longana seed extract
. It contains
ascorbic acid
and
resveratol
that will help whiten the skin.
Dimethicone
and its derivatives are present for the smooth finish.
The
consistency
of this sunscreen is
runny
, almost like Skin Aqua's. The kind of runny where it would slide down if the surface is tilted. It
spreads easily
on my skin and sinks in without having to wait a long time.
What I love most about this sunscreen is the
non-greasy
and
non-sticky
finish
. I have
combination skin
at the moment, which means that my T-zone is oily and my U-zone is dry. This sunscreen is the best of both worlds since it caters to two different skin conditions on my face. It is moisturizing enough for my U-zone without being too greasy for my T-zone.

Overall, it is a worthy drugstore purchase for me, but it isn't available yet in Indonesia. The lightweight finish is a definite win in my book. Mr. G even loves using it every single day.

Have you tried this sunscreen from Hada Labo? Let me know what you think about it in the comments below. Thanks for reading and until then, I'll see you later~
Hada Labo Air Aqua UV Day Emulsion
Price SGD $19.90
Recommended for combination/dry skin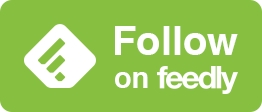 © Diary Of A Product Junkie (Stephanie Nangoi) All Rights Reserved.