Hello, lovelies~ I have done my beauty awards for the skincare right here
in this post
, so be sure to check it out. In this post, I'll list the potential winners and actual winners of the DOAPJ beauty awards makeup edition. These are the makeup things I tried all throughout 2014, so there may be some missing categories, such as bronzer, blush and eye products.
Foundation Nominee :
Lipstick Nominee :
Etude House Dear My Jelly Lips-Talk
3CE Creamy Lip Color
The winner is shu uemura Rouge Unlimited
I am definitely trying more eye product this year, so if you want to recommend eyeliners or the likes, just leave a comment below so I can jot down the good stuff. Thanks for reading and until then, I'll see you later~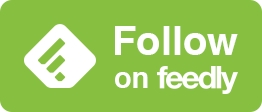 © Diary Of A Product Junkie (Stephanie Nangoi) All Rights Reserved.