Hello, lovelies~ Whenever something new pops up in the beauty section, I'm always excited to try it out. About two weeks ago, I went to Watsons to buy eyedrops and stumbled on a new beauty brand called Beauty Story. Well, they may not be the latest, but I just heard about it, so it's kinda new for me. I bought a loose powder, a tinted moisturizer and two lipsticks.
The powder and tinted moisturizer is still in trial phase, so let me start by reviewing the lipsticks. It is packaged in a white box that houses the lipstick. The information and ingredients list are printed on the sides of the box. It is manufactured in Bandung, so it is a local brand, yeay~
Emollients
---
The combination of castor oil, diisostearyl maleate, octyldodecanol, olus (vegetable) oil, vitis vinifera seed oil (my favorite!) makes a great emollient for the lips. In case you forgot, emollients work by trapping the moisture on the skin, so it can't escape into the environment.
Wax
---
To make the texture smooth, this lipstick contains Ceresin and Silica Silylate.
Natural ingredients
---
For those aching for ingredients that are natural, this lipstick contains Argania Spinosa Kernel Oil and Candelila (Euphorbia Cerifera) wax. The first ingredient works as an emollient, whereas the latter works to give it a smooth texture.
Squalene: Synthetic or natural?
---
I don't know if this is synthetically produced because it is traditionally derived from a fish. Squalene is a great ingredient as it combines well with other oils and rapidly absorbed by the skin.
Preservatives and others
---
As per usual, propylparaben is used as a preservative in this lipstick. There is tocopheryl acetate or Vitamin E in this lipstick as well.
Contrast to the sweet white box, the lipstick casing is grey in color with light pink flower patterns all over it. The brand is printed in gold right in the middle of the plastic lipstick casing. Somehow this is kinda cute in its own way. I like those small, rounded flower patterns, somehow.
As opposed to most Indonesian beauty brands, the shades of lipstick has a name, not just numbers. I'll admit that it's one of the things that encourages me to buy lipstick, lol. I bought two shades, Samantha and Calanthe.
Both look like they belong to the nude shade family, but Samantha has a more pink tone, whereas Calanthe more orange. I tried capturing the colors on my camera, but it wouldn't show the pink undertones of Samantha.
On my lips, I prefer Samantha because it goes well my skintone. Calanthe looks like it may suit those with very warm skintones. The creamy lipstick feels comfortable and doesn't dry out my lips. The pigmentation is impressive as it produces an opaque color on my lips with a hint of shine that's not over the top. It's gone after a meal, thanks to the creamy consistency, so it needs to be reapplied. Not a problem for me, though.
What do you think, lovelies? Do you like the shades? Let me know in the comments your thoughts about this lipstick. Thanks for reading and until then, I'll see you later~
Beauty Story Lipstick
Rp 45,000
Available at Watsons Indonesia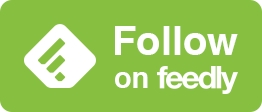 © Diary Of A Product Junkie (Stephanie Nangoi) All Rights Reserved.