Hello, lovelies~ Bath and Body Works are here! If that's not a good enough news for me, they opened one of their stores in Kelapa Gading Mall, yeah~


Warm Vanilla Sugar is one the scents that I have been wanting ever since I saw. I'm not the biggest fan of sweet scents, but put vanilla in the mix and I'm all in! It's just a scent that reminds me heavily of my grandmother (God rest her soul) and how she first taught me baking. :')
I bought the shower gel and body lotion because I still have lots of candle at home from Yankee Candle. Once I finished all the candles, then I'll buy it. *promises to self*
Bath and Body Works Warm Vanilla Sugar Shower Gel
---
Top Notes: Intoxicating Vanilla, White Orchid
Mid Notes: Vanilla Tonka, Sparkling Sugar, Fresh Coconut, Fresh Jasmine
Dry Notes: Warm Vanilla Bean, Cocoa Bean, Creamy Sandalwood
Price :
Rp 150,000 for 3 minis
(Not sure if this is permanent price)
The shower gel produces a lot of bubbles, despite the small amount of product I use. It also doesn't dry out my skin as much compared to other shower gels. My bathroom smells like a bakery when I'm using this in the shower because of the sweet vanilla scent.
I guess if I were to nitpick the flaws, it would be the short-lived scent on my body after shower. Then again, I haven't found one that's long lasting on its own.
Bath and Body Works Warm Vanilla Sugar Body Lotion
---
Top Notes: Intoxicating Vanilla, White Orchid
Mid Notes: Vanilla Tonka, Sparkling Sugar, Fresh Coconut, Fresh Jasmine
Dry Notes: Warm Vanilla Bean, Cocoa Bean, Creamy Sandalwood
Price :
Rp 150,000 for 3 minis
(Not sure if this is permanent price)
While I was singing the shower gel praises, its body lotion counter part is a huge disappointment. I thought they were gonna have the same scent, but after a few minutes on my skin, I didn't smell like a sweet, sugary treat. I smell like plastic with a faint scent of vanilla.
As for the ingredients, it combines glycerin (humectant), petrolatum (emolient), Jojoba seed oil, and shea butter to moisturize the skin. It still uses parabens as a preservatives along with BHT.
I'm not sure if mine is a dud, but I don't want to purchase a new one to try. Despite the horrendous scent, the body lotion moisturizes my skin without being sticky or greasy. It just sinks right in and locks in the moisture. Too bad about the scent.
I have more body lotion coming up to review, but I thought I'd just separate the posts, so it's not too long and more concentrated. Have you tried any of BBW products? Let me know in the comments below and until then, I'll see you later~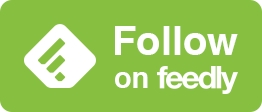 © Diary Of A Product Junkie (Stephanie Nangoi) All Rights Reserved.