Hello, lovelies~ I have been sharing lots of planner related pictures on my Instagram lately. There has been a question or two on where I bought the sticky notes or sticker. I thought it would be better to compile all of them into one single post, so you can read it too. I will categorize them by the place I shop, so you will know where it is.
I couldn't find cute sticky notes here, but there were some stickers that caught my attention. I prefer flat stickers instead of those puffy, 3D ones. It just made writing much easier as it provides a flat surface. The prices range around Rp 15,000 - Rp 25,000 for the stickers. The pens are Uni STYLE FIT that comes with refills.
The place where every thing seemed like it would fit in my home decor when in reality, it's not. :D I bought a lot of sticky notes because I do love sticky notes compare to washi tape. Also, flat stickers with the same price range as the ones I found at Gramedia.
This store seemed like it doesn't carry many sticky notes/stickers, but it does. I was excited when I saw the index label because I won't have to make one from scratch. Oh, thank heavens.
EBAY
These stickers have been sitting at the back of my drawer for nearly 5 years now. I bought them when I graduated university, thinking that I need to organize my stuff now that I'm working. Well, here they are 5 years later. :D
I have been collecting these since December 2014, along with my Bantex planner purchase before I discovered my Filofax. How about you? Have you been into planner related things, too? Share your favorite online stores in the comments below. I would love to window shop there! Thanks for reading and until then, I'll see you later~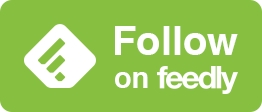 © Diary Of A Product Junkie (Stephanie Nangoi) All Rights Reserved.