Gifted
Hello, lovelies~ Ever since I found out that my skin produces more oil that it should have, I became friends with clay masks. I feel that it helps refresh my skin, especially after a long day outdoors where my oil became
A few weeks ago, I was offered to review an all natural face mask from Gulaco called Paude Mask. The owner explained that it was a clay mask, so I agreed to try it out. Thank you, Gulaco.
The
clay masks
is packaged inside a
round tin
with a
twist off lid
that is
quite secure
. It also has a plastic seal that surround the whole tin can, but I ripped it apart already. Sorry about that. :)
There are
three varieties
to the Paude Masks, able to
cater to different skin types
. Its ingredients are mostly natural, a combination
mineral clays
and
ground oats
along with
essential oils
. There are
no parabens, alcohols
, or the likes, so it's a green light for my skin.
Despite my love for sheet masks, I prefer wash off (especially clay masks) masks when my skin is producing more oils than usual. I find that it
absorbs my excess oils
without being too drying on my skin.
To 'concoct' this mask, I combined
one teaspoon mask
and
two tablespoons liquid
. I use a selection of
mineral water
,
cooled green tea
, or even
honey
. It just depends on my mood and skin condition that day.
After mixing it for 10-15 seconds, the mixture is starting to resemble a
paste-like consistency
, not too thick or runny. Kinda like
baby food
or
porridge
. I applied it to my face with a brush and
leave it for 10 minutes
. I wash it off when the mask is half dry as instructed by Gulaco. I tried leaving to dry and all I experience is intense itchiness all over.
Results
I'll start with my (suprisingly) least favorite,
Sambiloto
variant targeted to reduce acne. It has a
leafy, herbal scent
that is too strong for my liking.
There is a
slight itchiness
while the mask is on my face right after application. Unfortunately, my skin dislikes this variant as it made my acne more inflamed and redder.
The next one is claimed to
give smooth and soft skin
from the
Kelor
variant. With a
floral scent
, this mask is
the gentlest
of the three.
I had a chemical peel a couple of days ago and applying this mask
soothes my skin
and
reduces any redness
. It also
moisturizes
even after I rinsed it off with water.
The last one is my favorite from the
Mangosteen
variant that removes blackheads and minimizes pores with its fruity, floral scent.
I haven't noticed any reduction of blackheads using this, but I'll try to report back when I've used it for a full month. However, I do feel that it's
easier to extract the blackheads
myself after using this mask. Don't extract your blackheads at home without professional help ya~
While rinsing, I can
exfoliate
with the
ground oats
inside the mask, making it efficient as it is both a mask and a mild scrub. All three masks inject moisture back to my skin right after it has been rinsed off with water.
Overall, the clay masks removes excess oil on my face without being too harsh, thanks to the essential oils. In short, here's what I think about the masks :
They're fragrant, which helps relaxes me more when using it
My excess oil is removed gently
It can be slightly itchy when left for too long *guilty*
A two in one product; a face mask & a face scrub
My face is smooth and soft afterwards~
All natural ingredients. Made from mineral clays, oats and essential oils.
No parabens, alcohols, and mineral oil *yeay*
So, I hope this helps you to figure out which is more suitable to your skin condition.
Have you tried any of the masks?
The info on where to buy this is at the bottom of this post, so be sure to check it out. Let me know in the comment below, I would love to hear your thoughts on it. Thanks for reading and until then, I'll see you later~
Paude Masks
Instagram : @gulaco
LINE : gulaco
Whatsapp : 087883284318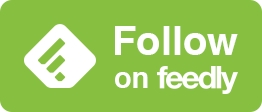 © Diary Of A Product Junkie (Stephanie Nangoi) All Rights Reserved.