Hello, lovelies~ The rainy season is finally here to stay. It has been nothing but cloudy days all week long. I have a love-hate relationship with rainy days. I love the rain, no doubt, but the flood that usually comes after it is not fun in any way, shape, or form.


I took lots of pictures because the sun was concealed behind the clouds, softening the light needed for photos. Lately, I have been loving light sweaters, particularly this one. It feels soft on my skin and it's not itchy. That's like the most important thing I look for in a sweater. If it itches, then goodbye!
I paired the sweater with a polka dot skirt and my favorite ribbon nude wedges. This is one of my favorite shoes to wear with any dress because the rounded edge with the ribbon on top makes it cute. However, this is slowly dying on me, so I need to get a new one. *sings sad departing song*
You can see how annoyed I was on the far right pic
Obviously some didn't make the cut, but I thought I'd include it anyway to show you how it can be annoying to have winds during the photo shoot. The wind was strong that my eyes were dry most of the time. Nonetheless, I had a great time taking outfit pictures lately, despite the lack of fashion sense, lol.
Shiro, my dog, has no more treats at home, so Mr. G & I went to Artha Gading Mall to get some. We tend to gravitate towards slightly hard-textured treats, so it won't go off as fast as the chewy ones. Yeah, weird logic. Anyway, these are some of the treats we usually got her. Since this is a treat, she doesn't get it often. :)
There was a bazaar at Kelapa Gading Mall last week and I have to find out about it when we reached there. There were a lot of people at the booths and stands, scattered around Gading Walk and right in front Paperclip. We got lunch before we searched the mall for a 2015 planner.
We went to Scoop and right back to Paperclip because Scoop ran out of agendas. Boo. No matter, we needed to walk after our big lunch, anyway. I got my planner that I'm starting to regret right now because there were no monthly view. Before we went home, we stopped by Colette & Lola to get a few cakes.
By a few, I mean 6. I don't remember each and every single one of their name, but my favorite is the Jamaican Chocolate and After Dark. They both have liquor infusion that works well with the chocolate flavor. Yum! I didn't have the picture because I ate it, this one above is Oreo something.
So, that was my week getting anything but presents considering Christmas is coming up pretty soon. I didn't have plans this Christmas, but maybe we'll figure something out.
How was your week?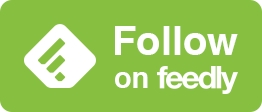 © Diary Of A Product Junkie (Stephanie Nangoi) All Rights Reserved.