Hello, lovelies~ Two days ago, I had a movie date with Mr. G because we were swamped throughout the weekend. There were a lot to do within a small amount of time, so we reschedule the movie date to Monday, our day off.
We went to see Exodus at Emporium Pluit, with low expectations before entering the movie theater. I thought it was going to be unbearable and draggy, but it turned out good. I was entertained for the whole 150 minutes of watching Moses struggle to free the Hebrew people. Not bad, Ridley Scott.
They have a wide array of skincare, makeup, and body care with what might just be the cutest packaging I have ever seen in my entire adult life. The sales assistant was so friendly and helpful without being too pushy. I like it when sales assistants know their boundaries and not try to sell their products to a point where it's almost forcing the customers to buy. You know what I mean?
Being a skincare addict, I was looking at the cleansing oil and serums for quite some time. However, I decided that I'll try them next month since my skin is breaking out right now. On another note, I like that they sell deluxe-size samples because it would be easy to travel with them since they don't take much space in a makeup bag.
After browsing the store for around half an hour, I bought a couple of things. Their price range isn't as steep as other Korean beauty brands in Indonesia. Plus, they were having a 10% promotion right now, so that's always a good excuse to shop, right?
Beyond Oh My! Cleansing Oil Light 150ml - Rp 249,000
Free from mineral oil and petrolatum, great news for me!
Beyond Lovely Up Cotton BB Cream 30ml - Rp 149,000
Lovely Up Lip Crayon in #03 - Rp 149,000
This bag is for the Angel Aqua Christmas Save (if I'm not mistaken)
It consists of Angel Aqua Cream + Angel Aqua Special Skin Care Kit
Angel Aqua Cream - Rp 349,000
Angel Aqua Cream 30 ml + Angel Aqua Toner 20 ml
This is what's inside the box from the previous picture.
Angel Aqua Special Skin Care Kit - Rp 149,000
I got this for free because I bought the Angel Aqua Cream. It's a Christmas set :)
The inside of Angel Aqua Skin Care Kit
Angel Aqua Toner 20ml + Angel Aqua Emulsion 20ml + Angel Aqua Cream 5ml
The God of Patches Bye-bye to Sagging Pores (Fox) - Rp 59,000
The God of Patches Bye-bye to Facial Wrinkles (Bear) - Rp 59,000
Both are sheet masks :)
The samples I got, including a mini lip palette on the right.
The mini lip palette from the Save Us! range
Those are all of the things I bought from Beyond at Emporium Pluit. I'll definitely try the skincare later when my skin has return to its normal spotless state. What do you think of this brand? Have you tried anything from Beyond? Let me know in the comments and until then, I'll see you later~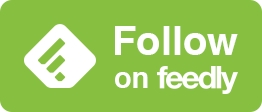 © Diary Of A Product Junkie (Stephanie Nangoi) All Rights Reserved.