Hello, lovelies~ Christmas is approaching, who's excited? Me! I don't really celebrate Christmas in a big way, but it's fun to see the Christmas decorations. It's all so bright and shiny, kinda reminds me of the time when I open presents under the Christmas tree.
Anyway, I went to Singapore a few weeks ago to check up on my eyes a month after LASIK operation. I made a post on my progress after the operation, just so I don't forget what I've been through. Besides, this isn't just a beauty blog, it's also my online diary and you're welcome to read it. :)
Our journey starts at Terminal 3 of the Soekarno-Hatta airport early in the morning, around 8 am. I've already checked-in via website, so all we have to do is drop the baggage at the check-in counter. since we board at 9.40, we have plenty of time to kill in an airport that has nothing to see or do, lol. We just ate breakfast at Beard Papa and waited.
The flight to Singapore took about 1 hour 40 minutes, so while Mr. G slept, I bothered my brother who was reading a book. I always get bored on short flights because I can't really sleep that well. Unlike Mr. G who can sleep (nearly) everywhere.
We also went to our favorite fast food joint, Carl's Jr at Plaza Singapura. I love the chili cheese fries and chicken tenders. It is a must have for me every time I went to Singapore. Just like the chicken katsu from Tonkichi, which we finally manage to eat on our last day in Singapore.
I met with my high school friend along with her cute daughter at a Japanese restaurant that I can't remember the name now. We ate takoyaki, karaage, and other yummy Japanese dishes while chatting the night away.
Oh, and she introduced me to Reese's Puff, which is now the only thing I eat in the morning. I should really stop. The combination of peanut butter and chocolate is just divine!
We planned on going to the Trick Eye Museum over at Sentosa, but it rained heavily complete with thunderstorm.
So, while he was playing DoTA 2, I cooked him instant noodle. Obviously this picture is not taken during the thunderstorm because it was so bright outside.
It doesn't matter because we get to stroll along Orchard Road with the festive Christmas decorations. There is even a unicorn at Orchard Central, I don't understand why.
One of our favorite things to do is stroll around the supermarket, looking at the Christmas edition food and packaging. Also to buy my favorite ice cream from Ben & Jerry's! There is even a durian-filled praline, which I didn't taste because I don't like durian.
I went to Shinagawa LASIK & Eye Center for my last check up with Dr. Lee. The results were great! My eyes had perfect 20/20 vision, but slightly dry, so he started me on Restasis. Hopefully, it will increase my tear production and I won't have problems with dry eyes anymore.
We spent a week in Singapore before returning to our daily lives, but it was sure fun and enjoyable for me.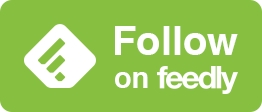 © Diary Of A Product Junkie (Stephanie Nangoi) All Rights Reserved.