Hello, lovelies~ Merry Christmas~ I hope you get to spend your Christmas with your loved ones this year. I just wanted to write a quick post announcing the winner of the giveaway.
I want to thank each and every one of you for the participation during this giveaway. Since there were many who didn't complete the task, the entries were only two between Cella & Muttia. After drawing it using a piece of paper, the winner of all the wonderful gifts is...
Cella!
Congratulations! Please email me your shipping address to
doapjblog@gmail.com
within 1x24 hours or I will hand over the prizes to the other entry. :)
As for the others, do not worry because I have another giveaway coming up in January. For now, let's just have a nice holiday, yeah? Thanks for reading and until then, I'll see you later~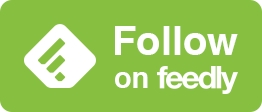 © Diary Of A Product Junkie (Stephanie Nangoi) All Rights Reserved.