Hello, lovelies~ Since I was blessed with oily, acne prone skin, my favorite type of mask has always been clay masks. The one where it dries on your face and cracks when it starts to harden. I always feel refreshed every time I rinsed the dried clay off my face.
Even though I have been concocting my own clay mask, there are days when I want the lazy way out and just squeeze the mask out of a tube. For those days when I just can't be bothered to make a new batch, there's always Himalaya Herbals Purifying Neem Mask.
The mask comes in a white squeeze tube with a green flip top cap, making hygienic and easy to dispense the product, unlike most clay masks. I won't have to dip my fingers into a jar or look for the spatula all over my room to take the product out.
The ingredients of the clay mask is quite impressive since it combines a few mineral clays that are known to be beneficial for the skin, oily skin to be precise.
Kaolin
,
bentonite
, and
fuller's earth
are the mineral clays used to
absorb excess oil
on the face.
Turmeric extracts
and
Neem leaf extracts
help to
fight acne-causing bacteria
.
As for preservatives, this mask uses sodium methylparaben or parabens that are bactericidal and fungicidal. Another preservative is a formaldehyde-releaser, namely Imidazolidinyl Urea and DMDM Hydantoin. These preservatives works by forming formaldehyde and releasing it into the environment, thus killing off microbes. Yes, you read it right, formaldehyde.
The mask itself has a cream-like consistency that is dark green in color. When left for too long, it can sometimes separate into an oil & cream parts, but all you have to remember is to shake or squeeze it gently before use. Just to make sure that it is combined.


I find it easy to spread the mask evenly all over my face as it does have a creamy consistency. It also has small granules, but I don't find it big enough to be a physical exfoliator. There is a strong spice, herbal scent that threw me off the first time I use it.

Once applied on the skin, I feel that it stings my skin for the first minute. It also has a slight itchy feeling on my skin. I was about to wipe it off my face when it disappears, so I let it sit on my face for 10-15 minutes.

As the clay dries, I rinsed it off and noticed that my skin is fresh. Then again, so does washing my face, lol. My acne doesn't seem to respond to this face mask as new acne keeps appearing, particularly on my T zone area.
In conlusion, this clay mask is quite unique for a drugstore product because of the presence of fuller's earth clay. It does give a refreshing feeling after one time use, despite my acne still being there decorating my face. I think this mask is a good buy from the drugstore.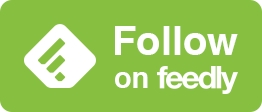 © Diary Of A Product Junkie (Stephanie Nangoi) All Rights Reserved.