Hello, lovelies~ Tomorrow is the last day of 2014, so I thought I'd take you guys down memory lane of what has happened on this blog for the past year.
I got my first circle lens that I have been wanting to try.
I discovered one of my favorite foundations from the drugstore other than Revlon Colorstay.
Mr. G & I tried out a gimmicky ice cream at Grand Indonesia.
Mr. G & I got married after 11 years of loving one another
I finally got the infamous brush set from Real Techniques
That was all of my memorable experience during 2014. I am thankful to have loving friends, both offline and online. This blog wouldn't have been the same without you, lovelies~ *sniff*
Ok, I'm all mopey now. I hope you all have a great holidays with your family and friends. I wish you nothing but the best for the coming year! Until then, I'll see you later~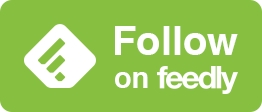 © Diary Of A Product Junkie (Stephanie Nangoi) All Rights Reserved