Hello, lovelies~ For someone with an oily skin type, I have always looked forward to a product that can help make my makeup last longer or even have a great oil control Thus, my love towards face primers mounted ever since I found out their important role on my
combination-oily skin type
.
A few weeks ago, I got a chance to try out the newest primer from The Body Shop called
Instablur 5-Action Perfector
. The name says it all, doesn't it? You can probably guess that it's gonna blur out your imperfections, but here are the exact actions that it claims to do :
Shine Controlling 12h
Reduces appearance of pores
Blemish Hiding
Complexion Unifying
Make-up Extending
Let's take a look at this 'miracle' product up close, shall we?
The face primer comes in
white squeeze tube
with a
twist off black cap
, complete with the aluminium foil seal on the dispensing end. The
hole isn't too big
, so I can control how much I want to dispense the product.
This is a
silicone-based primer
, so be wary for those who are allergic to this ingredient. It contains
silica
that has the ability to control excess oil on the surface of the skin. This primer also has a combination of
Vitamin E
&
Marula seed oil
, which could spell trouble for those with oily skin as it is moisturizing.
The
consistency
of this primer comes as a surprise to me because I thought it was going to resemble Benefit POREfessional or Smashbox Photo Finish, but no. When I squeezed it out, it didn't come out smoothly, but more like a gunk of old transparent primer that
clumps
. Honestly, I was skeptical at this point. I even thought that mine was a dud, lol.
Despite the doubtful-looking primer, it
spreads easily
and
sinks in
into the crevices of my skin, creating a
smooth surface
for any makeup to adhere on. I tested it on my pores and surely enough it
'blurs' out
most of them
to some extent
on pictures. On a closer look, the pores are still visible, though.
Applying foundation on top of this primer gives it a
matte finish
, with
a good oil control
. The foundation
glides on smoothly
on top of the primed-surface and
lasted longer
. The
photos above
are
not retouched
,
not even brightening
! Just watermarked and collaged side by side.
As for
shine control
, it kept my face shine free f
or five hours
, in an
air-conditioned room
. After that, it just
looks slightly shiny
. I think the primer is able to hold my excess oil for an estimate of 6 -7 hours, had I not removed it. However, the
longevity would decrease in half
(around 3 hours) if I were to do my activities
outdoor
in a
hot and humid environment
.
To conclude this review, I enjoyed the feel of silkiness this primer gives my skin. It mattifies my skin effortlessly and gives a smooth canvas for foundation to adhere on. Had it not contain vitamin E (which I am sensitive to), this would have been my favorite primer, next to Benefit POREfessional.
What do you think of this primer?
Based on the photos above, do you think it blurs out my imperfections?
Let me know in the comments below what you think, I would love to hear your thoughts. Until then, I'll see you later~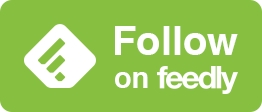 © Diary Of A Product Junkie (Stephanie Nangoi) All Rights Reserved.