Hello, lovelies~ To continue my LASIK experience at Shinagawa LASIK & Eye Center, I was asked to undergo a series of eye examinations to determine if I am a good candidate for LASIK. If you haven't read the first part, you can
read about the clinic here
.
My name was finally called after a
brief waiting
of 5 minutes. Quite fast, huh? That's why I love going early to doctor appointments, there weren't many patients, lol. The staff led me a room with all the
devices
that you would normally
found in an ophtalmologist office
.
The first series of tests were performed in a well-lit room to measure the degree of myopia and astigmatism. I think I was around minus four with a cylinder of minus 1.75, I forgot. It felt like the usual measurement before getting your glasses done.
The second series of tests were done in a dark room where my corneas were examined. There were a lot of machines, but they mainly measure :
Corneal shape
Corneal curvature
The way light passes the cornea
The last series of test involves the eye drops that functions to numb my eyes. There is a slight tingling sensation, which develops into numbness. I thought it was gonna be uncomfortable, but I didn't feel a thing. The staff gave a drop on each eye and told me to wait 15 minutes for it to start working. They provide an informational video about LASIK while I wait for the numbing eye drops to work.
After 15 minutes, my vision became brighter and sharper as I notice that I can read better at a distance. I was then measured by the staff to compare the results before and after using the eye drops.
The last test was to measure the thickness of my cornea using a pen-like tool that was 'tapped' lightly on the surface of my cornea. It didn't hurt at all because I have used the numbing eye drops before the test. With the last test being performed, we waited in the comfy waiting room to see dr. Lee regarding the eligibility of my eyes for LASIK.
A while later, dr. Lee came to the waiting room called my name and welcomed me to his office. He reviewed my test results and said that I am eligible for LASIK, yeay! As he did a final check on my eyes using a slit lamp, he said that I have a few lower eyelashes poking on my cornea, causing a high level of astigmatism because it rubs on continuously even when I sleep. Ah, so that explains the -2.75 cylinder on my right eye.


After a brief chat with dr. Lee about LASIK and the different types of machines, he chose the Schwind AMARIS 750S machine for my eyes, which is the latest technology. The reason he chose this for me is because :
It works two to three times faster than other laser systems. The speed will result in less dehydration and improved accuracy in reducing the dioptre in myopia. You know, the minuses :)
It has eye tracking system, so it detects the eye movement and compensates it to reduce any deviation to the eyes.
It keeps the doctor updated with my corneal thickness in real time while the laser is performed, so that he may know how much of the corneal thickness has been lasered
It has a smooth laser beam, that will help create a smoother final result of the cornea
It has been documented that this machine gives better result in terms of visual acuity, reaching 6/6 or even better!
At the end of our consultation and the thorough explanation, he prescribed me a box of lubricating eye drops to be used hourly. My eyes are quite dry to begin with, so the eye drops will help prepare my eyes for the operation.


Finally, we thanked dr. Lee for the
very thorough explanation about LASIK
. He is professional, friendly and caring towards his patients as seen from the way he walked to the waiting room to greet each of his patients. He has a twitter account
@DrLeeSaoBing
if you want to see his updates on LASIK and the likes.
I'll continue with my LASIK operation experience in another post, so it won't be long. So,
have you been one of those people who are considering LASIK?
Let me know in the comments below and until then, I'll see you later~
LASIK part 1
LASIK part 3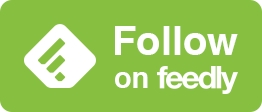 © Diary Of A Product Junkie (Stephanie Nangoi) All Rights Reserved.