Sponsored Post
Hello, lovelies~ With all the online shops popping out everywhere recently, it has been increasingly hard to choose where to buy our needed items. So far, I go with my guts before buying anything from an online shop. Luckily, I haven't had a bad run with them until now. *phew*
I, for one, have been one of their frequent customer since 2012, along with Mr. G. We have bought a couple of items from there, mostly gadget-related such as chargers and phone casings. We like shopping here because we get Rakuten Super Points with our purchase that can be used in our next transaction for a cheaper price, or even FREE!
Have I intrigued you to try this online shopping from Rakuten? What if I tell you that I have a Rp 150,000 voucher that I will giveaway to one lucky winner? Okay, now that I've got your attention, here is how you can have a chance to win it.
2) Be a public follower of this blog via Google Friend Connect
3)
Tweet one product
you would like to purchase from Rakuten Belanja Online, mentioning
@RakutenIndo
&
@phanie_12
, and the link to the product you want
4) Follow @phanie_12 on twitter as I will announce the giveaway winner there. :)

Once you've completed all the rules, it is of the utmost importance that you fill in the form below because I will be choosing the winner from the ones that have filled the list.
The giveaway will end on the 28 November 2014 and the winner will be announced shortly after the giveaway closed. It is open for everyone with an Indonesian address, so good luck to everyone! Until then, I'll see you later~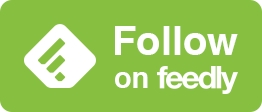 © Diary Of A Product Junkie (Stephanie Nangoi) All Rights Reserved.