Hello, lovelies~ Greetings from Singapore. I am currently in Singapore for a special procedure, but if you read my tweets a few days ago, you must have found out by now what I'm talking about. For those who guessed LASIK, you're right!

In this post, I want to share my experience before, during and after LASIK with you, so you'll know what you have to prepare if you decided to get LASIK done. Plus, my blog is kinda like my personal diary, so I always make sure to write down important events in my life and share it with you.

Plus, I know first hand how scary it feels before an operation, even the smallest. I hope this post will help those of you who are thinking of getting LASIK.
Mr. G and I have been wanting to do this for the longest time. I think it was back in 2007 because my glasses were getting in the way during med school. I spent nearly ten minutes every morning looking for my glasses as I have a tendency to misplace them.
Why not wear contacts you ask? I did. I wore hard contact lenses back in 2003 because the eye doctor said that it was better for my eyes compared to soft lenses. I didn't know any better and wore them for about a year until I decided to lay off them because they were beginning to hurt my eyes. After that, I went back to wearing glasses until now.
After discussions and consideration, I have decided to have LASIK for my eye problems. Oh, I have
nearsightedness
and
astigmatism
, which means that I can't see far objects. I have been wearing glasses since
I was 12 years old
, correcting both my eye problems.
Why do LASIK in Singapore
, I hear you ask? I wanted to have LASIK in a
private practice
that has an ophthalmologist being a
sub-specialist
or have many experiences
in LASIK
. This gives me
reassurance
that they are
more knowledgeable
about LASIK, the methods, and side effects.
I did my research on Google and found
Shinagawa LASIK & Eye Center
in Singapore, with
beaming reviews
on the
Shinagawa LASIK & Eye Center facebook page
. The
Shinagawa LASIK & Eye Center website
is informative, explaining more about LASIK, the side effects, and the doctors.
There were
two doctors
at the clinic, each with their own speciality.
Dr. Lee Sao Bing
is the one with a speciality of LASIK, dry eyes, eye allergies, and contact lens problems. On the other hand.
Dr. Jovina See
is the specialist in cataracts, glaucoma, and LASIK.
Shinagawa LASIK & Eye Center opened its doors in 2008, with Dr. Lee being the medical director of the clinic after
studying overseas
from Canada all the way to US and back to Singapore. I read his work experience in detail and settled on having LASIK with him.
What made me sure is his dedication in the field of LASIK that he was invited to be a speaker on multiple occasions about
Wavefront Intralase
, which is the machine used to
create the flap
for LASIK. He is also active in
publishing his researches
and has earned
four awards
in doing so. Honestly, this puts me at ease to have LASIK with him.
Mr. G and I went to Shinagawa LASIK & Eye Center in Wheelock Place at Singapore for the cylinder-and-myopia-correcting medical procedure. I wouldn't miss a chance of a mini holiday in Singapore when I can, lol.
Located on the fifth floor at Wheelock Place, it is easily accessible through ION Orchard. We reached there in the morning, around 10 a.m for the pre-LASIK assessment. There were a few patients before us, so I filled in the necessary forms and waited in line.
While waiting, I was kinda nervous, truth be told. I've never done this before, so this is a new thing for me. Mr. G calmed me down and made sure that everything is going to be alright. *phew*
Coffee, tea, and magazines is available in the comfortable waiting room, making the wait more enjoyable.
As we were waiting for the pre-LASIK assessment, I read on their brochures and saw other eye conditions that they can help treat.
A moment later, I heard my name being called by the staff, who directed me to an examination room. I'll continue my story in a separate post, so be sure to read the next blog post, okay? Until then, I'll see you later.
If you wanna read more about Shinagawa LASIK & Eye Center :
Shinagawa LASIK & Eye Center Facebook Page
Shinagawa LASIK & Eye Center Website
LASIK part 2
LASIK part 3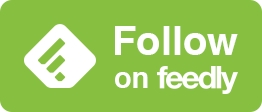 © Diary Of A Product Junkie (Stephanie Nangoi) All Rights Reserved.