Hello, lovelies~ Lipsticks is my second weakness in makeup after foundation. It's just so easy to buy these babies, thinking that I'll finish it in a couple of weeks, but in reality I never did. The only lipstick I finish was one from Revlon, I forgot which one.
Being a self-proclaimed-lippie-addict, I bought three lipsticks in Singapore during the LASIK surgery. They were all from a brand called Catrice Cosmetics sold in Guardian drugstores. I remembered being excited about it when a Singapore beauty blogger posted about it, but I forgot about it afterwards, lol.
There were a few lipstick collection to choose from, but I opted for the Ultimate Color line. It's the one with the regular black case with the label 'Catrice' on the side of the case. It is priced at SGD $ 7.90 for each lipstick, so it's around Rp 74,000.
The lipstick bullet is embossed with the 'Catrice' logo on the side, giving chic details as a finishing touch. It is quite sturdy and doesn't melt easily, but it could be the cloudy weather lately. As I have mentioned in the previous paragraph, I bought three shades of lipstick from Catrice Ultimate Colour line.
The first shade is called Sweet Coraline, a coral shade that falls a bit too orange for my skin tone. It has a creamy feel to my lips with a bit of shine on my lips. Only one swipe is needed to get an opaque color. This is my least favorite out of the bunch.
The second one is called Pinkadilly Circus, a hot fuschia pink that has a satin finish. I love to wear this daily, but just by tapping it on my lips, otherwise it will be too bright.
The last one is called Matt About Pink, a light pink shade that has a matte finish, but not drying at all on my lips.This one looks nice in pictures, but not in real life on my skin. I need to wear a lighter foundation for this to work.
In conclusion, the Ultimate Colour line from Catrice has a creamy feel to my lips that gives an opaque pigmentation with just one swipe. I find that their longevity is nearly similar to other lipsticks, in that they fade after a meal. I would think of buying another shade as these clearly doesn't work for my skin tone.
Have you heard of this brand before? Let me know in the comments which shade you would like to try. Until then, I'll see you later~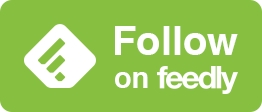 © Diary Of A Product Junkie (Stephanie Nangoi) All Rights Reserved.